Hilarious Vintage Toys That We Can Only Laugh At In The Present Day
By Ruby M June 28, 2022
---
Before things are labeled "vintage," they were once new. Of course, this doesn't happen overnight. But after a few decades, the "present day" becomes the nostalgic "good old days." Most vintage toys, adverts, and commercials that were popular back then would definitely not be popular now. However, they are pretty moments in the human race that are funny to look back on.
Take these toys for example. Both of them are (for obvious reasons) no longer in production.
Dangerous Clackers
These "clackers" were once the toy to have, but after one too many kids took trips to the ER promptly changed that.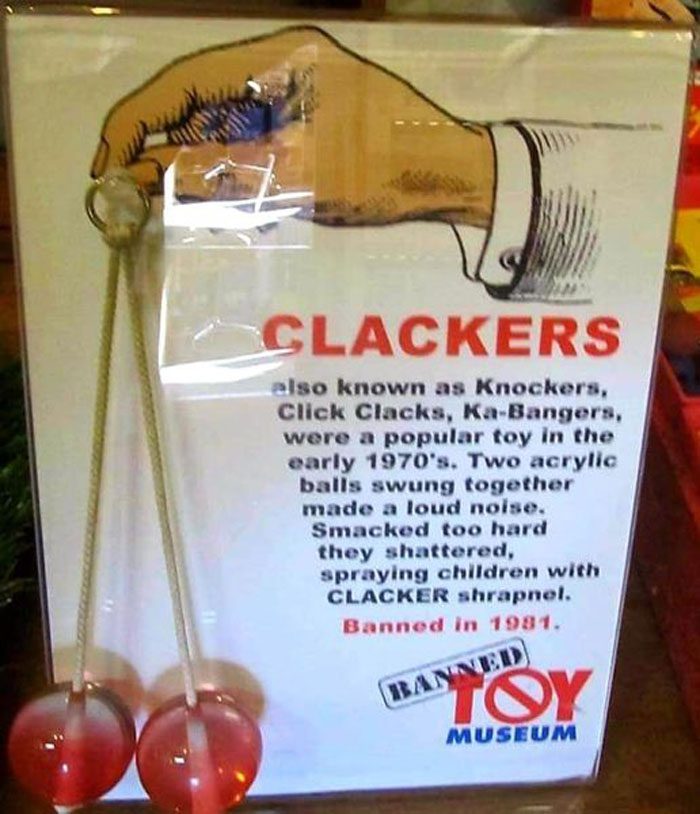 A Toy Lighter?
When cigarettes first came out, even doctors were endorsing them. Luckily, with time and advancements in medical studies, the advertising laws surrounding cigarettes were quickly changed. Not only are they more upfront about side effects, but, more importantly, they aren't marketing to children. And that goes for toys promoting the addiction, too. Imagine selling smoking-themed toys to kids nowadays.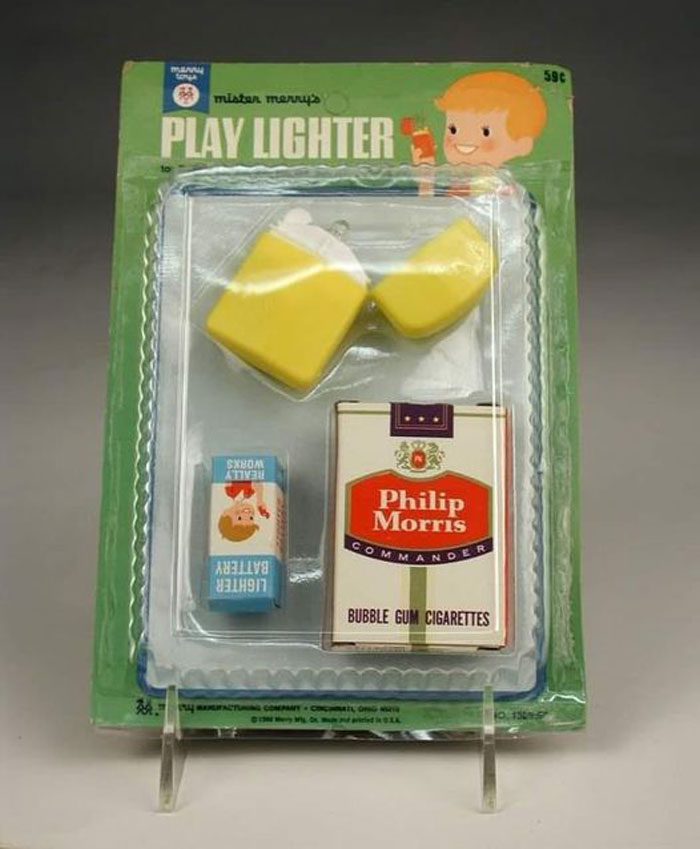 The creator of a Facebook group called Vintage Ads, Commercials & Artwork has amassed over 13k followers and they love seeing the posts by the ever-growing community that shares vintage toys, advertisements, and concepts that are so outdated they are actually hilarious. It's good to know that the human race has indeed evolved in a number of aspects. If you'd like to see more of these hilarious blasts from the past, then we suggest that you give this page a follow!