Man in Australia Draws A "Hug Here" Spot Outside His House
By Ruby M March 15, 2022
---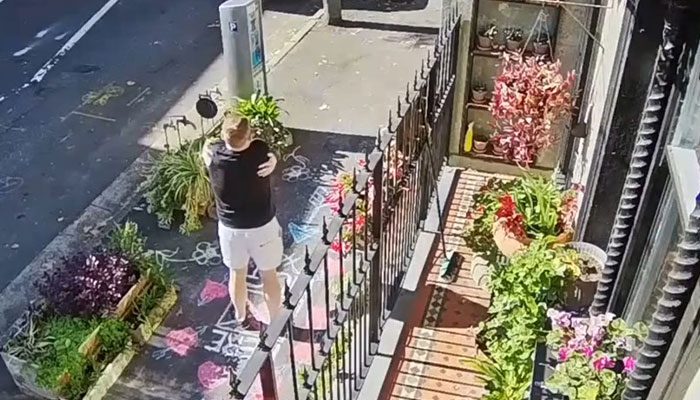 Paul Grech drew a prompt reading "hug here" on his Surry hills sidewalk, and the footage of people obeying the command has gone viral.
The artwork, drawn using chalk by the Australian man, was finished off with pink hearts and cupid's arrows. From couples to friends passing by, and even strangers crossing paths on the sidewalk have stopped after seeing the drawing and embraced. Some people have even stopped and hugged themselves.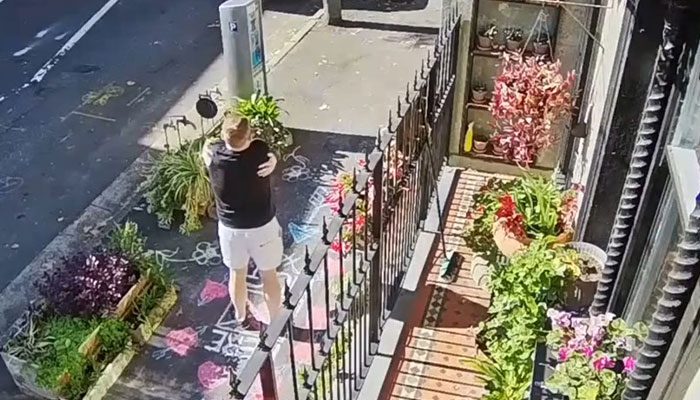 When asked why he embarked on this, Paul told reporters, "Everyone was just walking past with their heads down on their mobile phones, or with their coffee in their hands – and I just thought, 'I wonder if I can do something here. Maybe people would do something silly, like snap out of their mobile phones… I did it as a social experiment, really."
Paul also mentioned remembering seeing a young woman around 15 years ago holding a sign that said "free hugs" while he was traveling through Canberra and, wanting to be a part of the wholesome experience, offered to hold the sign for a little while and he gave away free hugs. The experience was so heartwarming that Paul decided to reenact it on his sidewalk.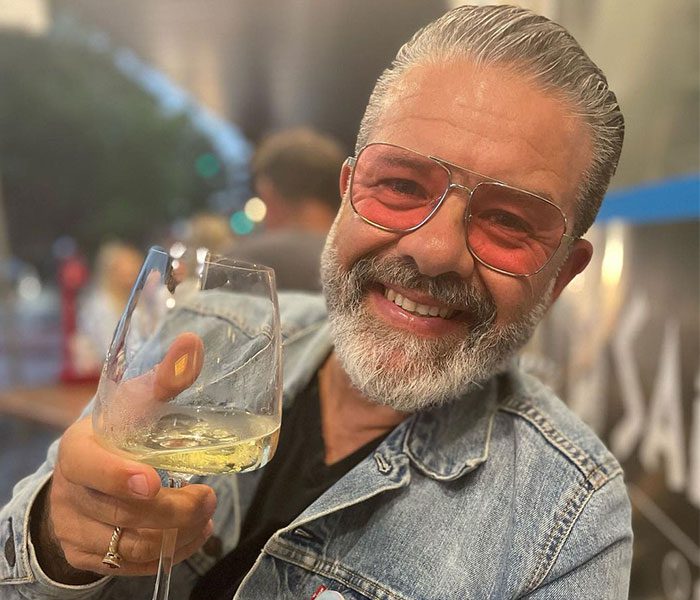 It's no surprise that the uplifting exchanges he caught on camera collected over 1.2M views and hundreds of comments and likes on Tik Tok and like the young girl in Canberra, the free hugs "experiment" has inspired many similar interactions all around the world.