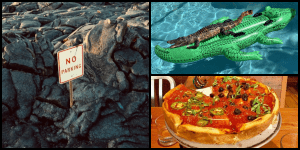 50 States, 50 Pictures, 1 Country: A Photographic Tour Of The United States Of America
By Aakash M
---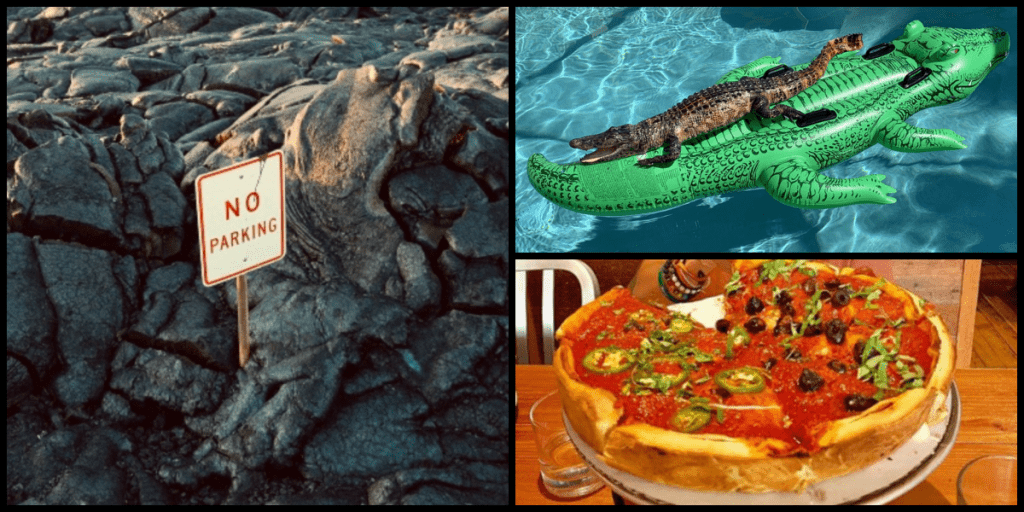 Every country, no matter how small, is made up of a diverse variety of people. For example, in the United Kingdom, it's estimated that there are over 30 different dialects! And the United States might be one country, but there are 50 unique states that make it whole. While there are many unifiers, each of the 50 states is special, with its own set of traditions and sometimes different definitions of "normal." Some of the things found in the US might seem strange to people from other countries, but even Americans can look at some of the cliches and wonder "is that true?"
Since there are 50 states and 50 different cliches, we have put together a list of 50 funny photos that basically summarize what every American state is all about. So, get ready to have a good laugh and see if we got your state right.
Indiana
This midwestern state is known for its amazing hospitality. The people of Indiana are really friendly and accommodating, though maybe a bit too much sometimes. "Eat here and get gas"? They probably mean that you can fill up your car while filling your belly. But…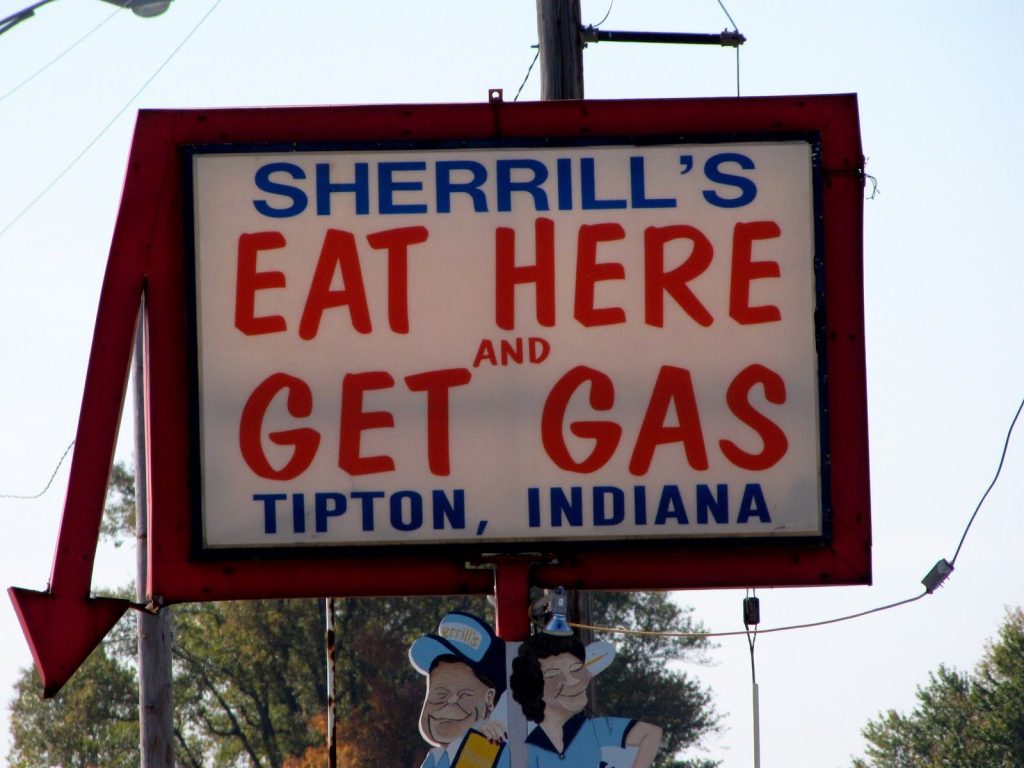 …maybe their menu is full of beans. Look, no one wants to eat food that guarantees they'll get gassy. But if that's the meaning of their sign, we appreciate the heads up. Now the only thing we're wondering is if it was phrased that way on purpose.
Kentucky
Another worldwide state name is Kentucky. After all, there are KFC chains everywhere — not just in North America. We're sorry to break it to you, but Kentucky is not actually known for its chickens. Iowa is the country's top poultry producer.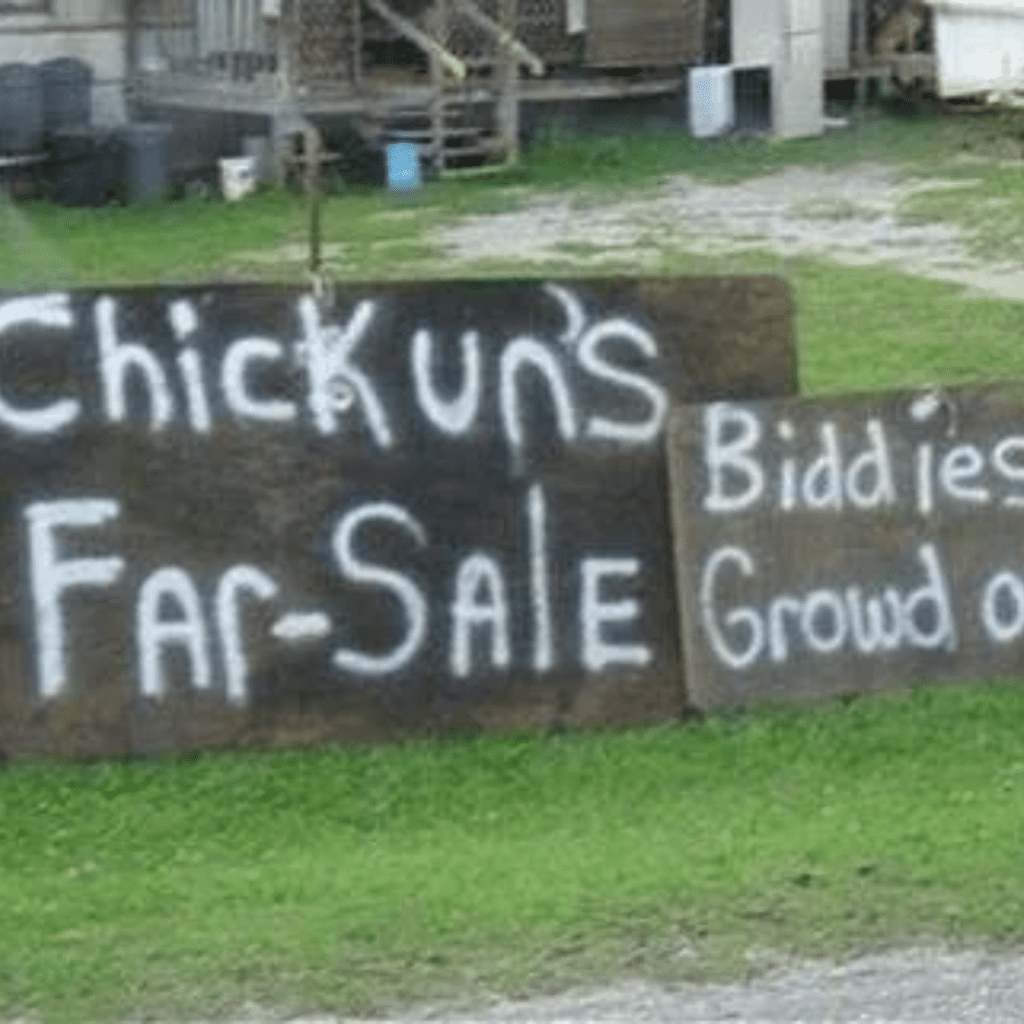 Yes, we know that people in the state aren't illiterate, but this sign is too funny to ignore. We really hope that this was done on purpose. We're tempted to take a can of spray paint and fix this sign…
Idaho
With 1/3 of the country's potato farming coming from Idaho, it's no wonder why the state is unofficially nicknamed "The Potato State." And some proud Idaho residents are more than happy to boast about its main crop to any passersby…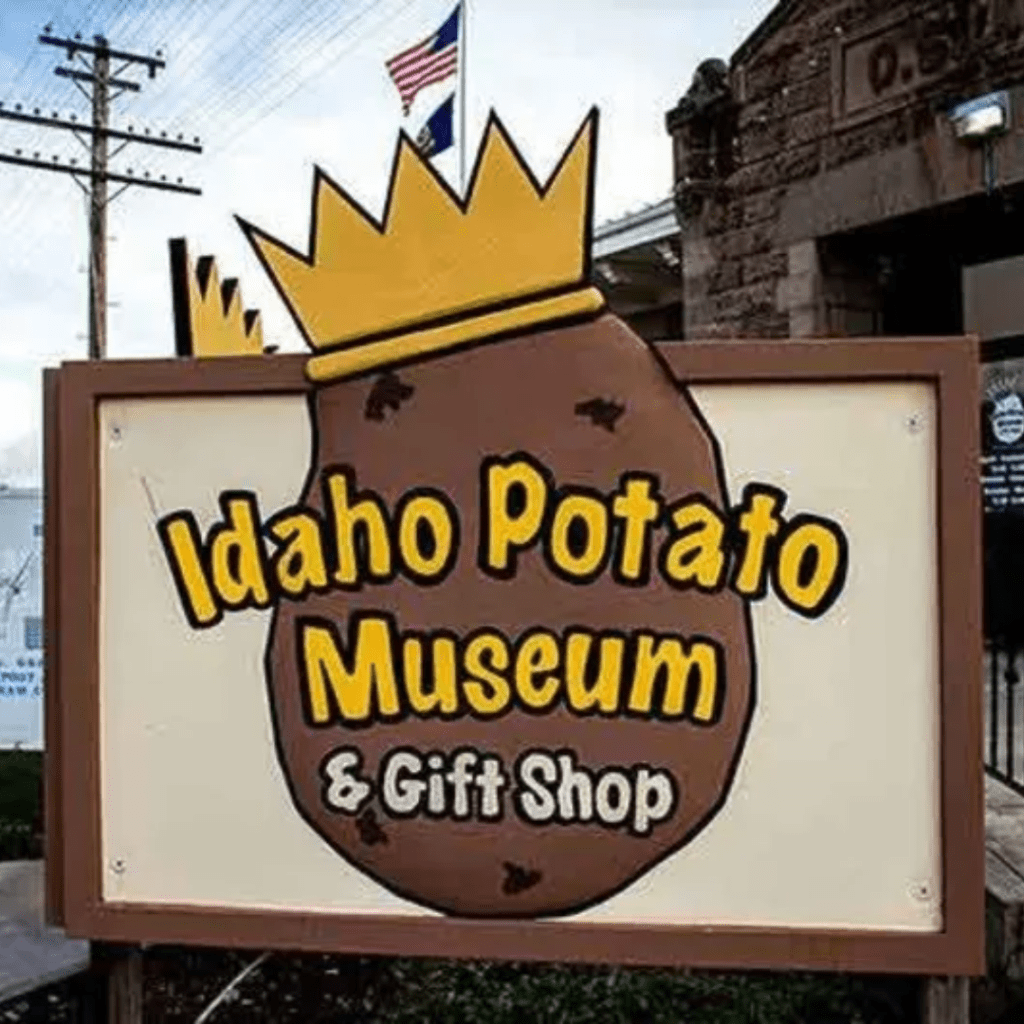 Cliches and stereotypes aren't nice, but apparently they can be lucrative. Only in Idaho can you find a one-stop shop to learn about, look at, and binge on potatoes. To be honest, we are intrigued and would peek in there just to see what the fuss is all about.
Iowa
Out in the midwest, there is a lot of open space. It's no surprise that many of these states are home to the major food exports in the country. In Iowa, it feels like most of the residents are farmers.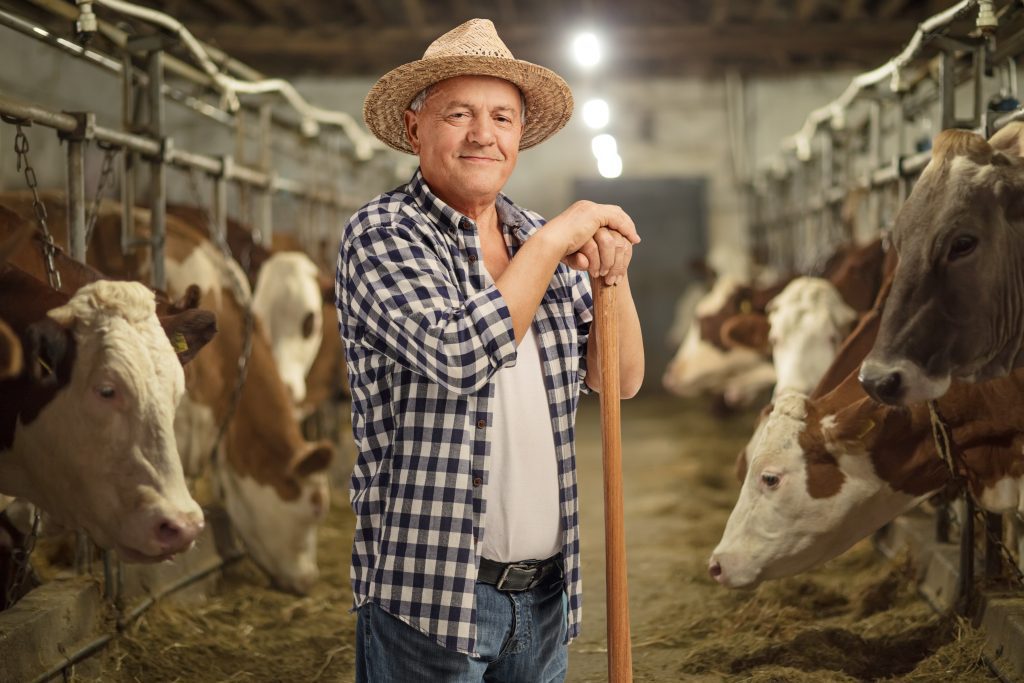 Iowa's main crop is corn, but farmers work hard to produce soybeans and animal products, too. We're not saying that all Iowans are farmers, but there's no arguing with the fact that 3/5 of the state is covered in farmland.
Kansas
Not everyone in the world knows what the 50 states are, but thanks to The Wizard of Oz, we bet that most people know about Kansas. If you thought Dorothy running from a twister was scary, check out how they're "made."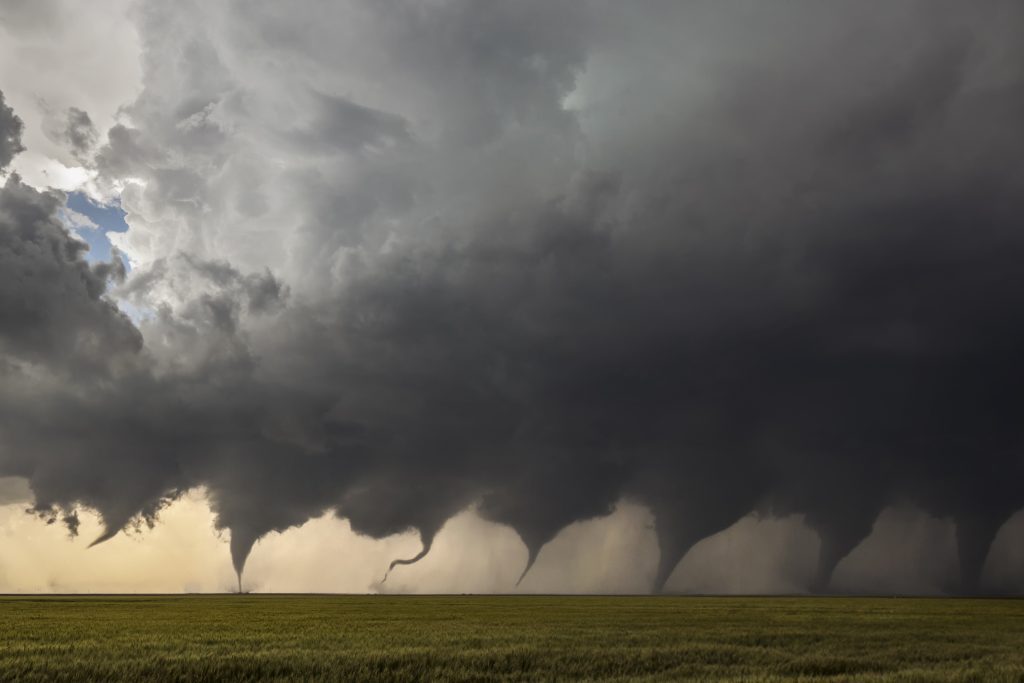 This photo shows the "evolution" of a tornado. We can see why people hunker down at the first hint of a tornado forming. That is fascinating but downright terrifying! Scarier still, one superstorm can generate multiple tornados. We'd feel constantly on edge upon seeing even a single cloud.
Maine
Many states have a food that they're known for. If you didn't know, Maine claims to be home to the tastiest lobster on Earth. That's a bit ambitious, but there's no denying the credibility — even tourists can't get enough Maine lobster!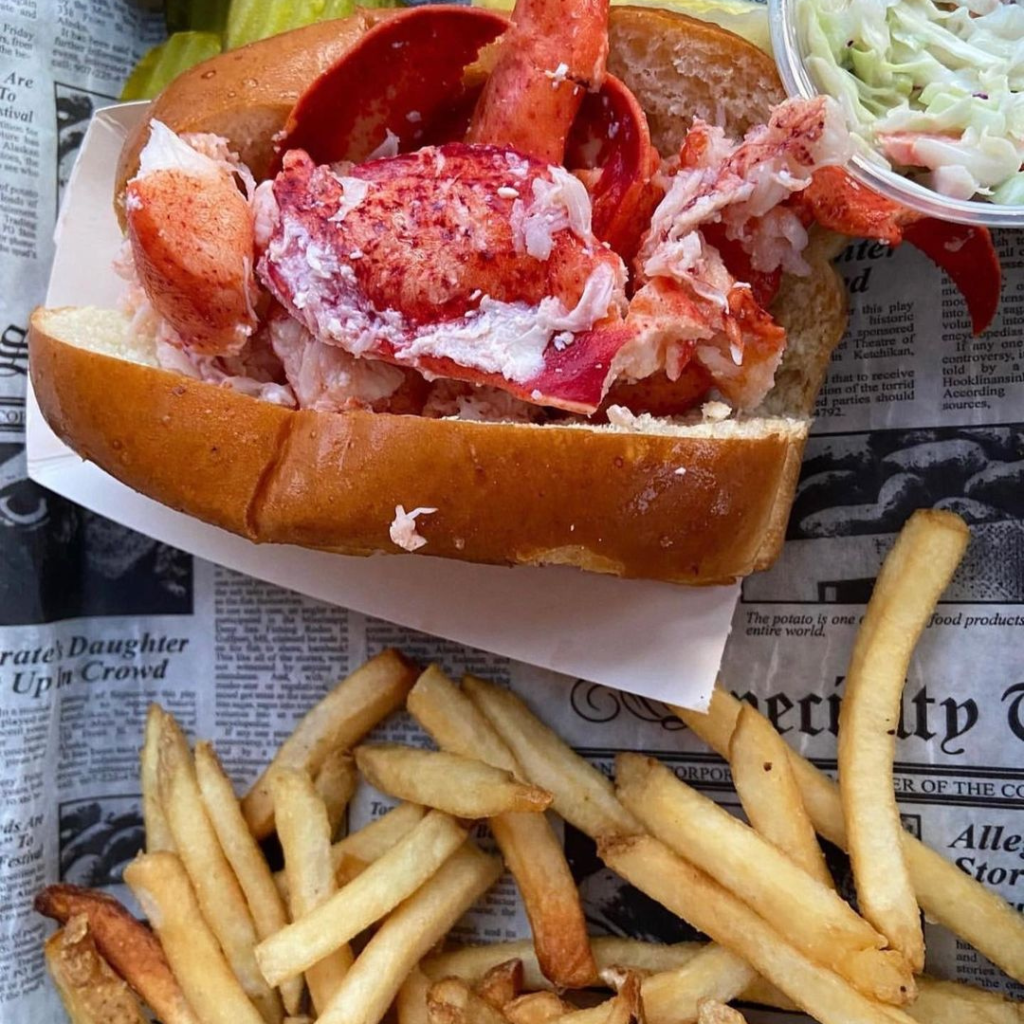 Maine is serious about its seafood. The state's official crustacean symbol is, you guessed it, the lobster! Why a state needs an "official crustacean" is beyond us, but we don't want to get in a fight with them over it.
Maryland
We know this photo looks like something straight from the set of an action movie, but we assure you that this is not a staged photo. Maryland is famous for two things; one is football. The other is its bad drivers… which explains the image.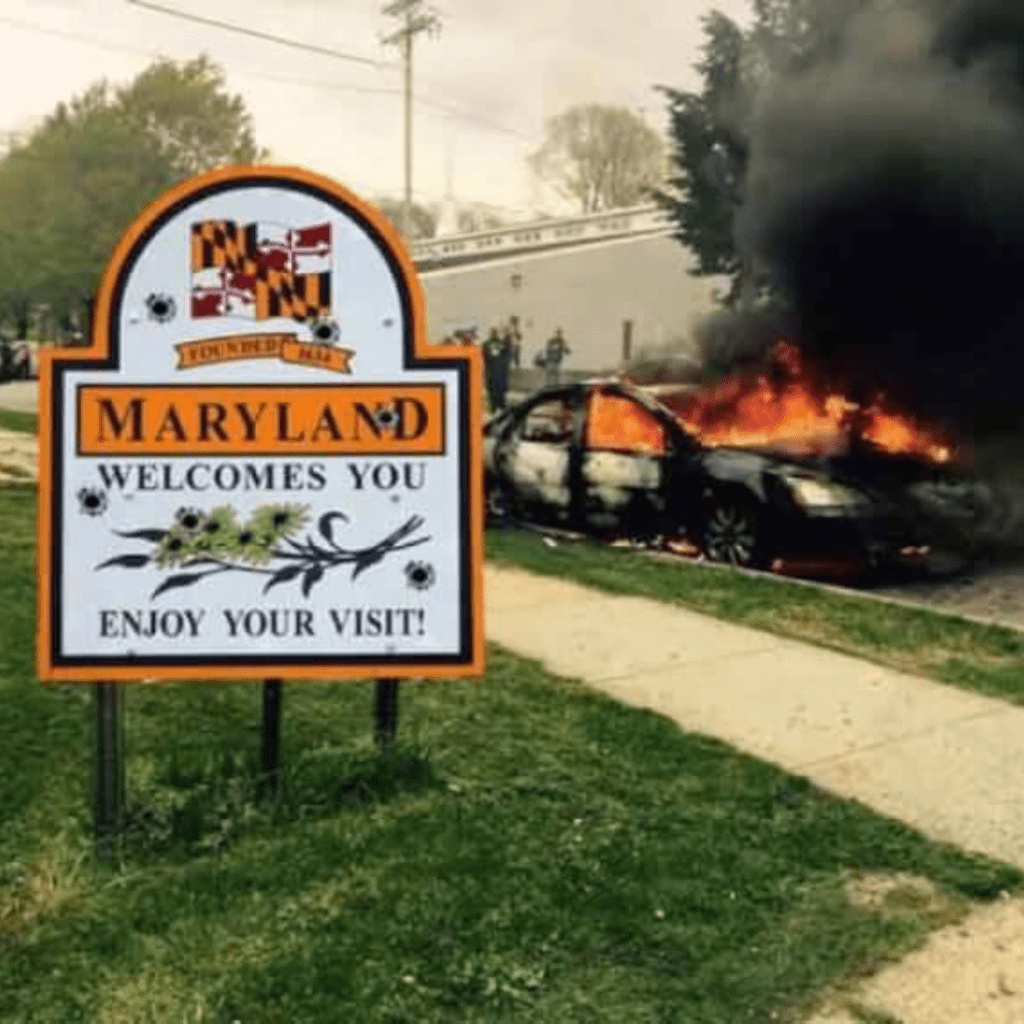 Well, the sign definitely makes us feel welcome, but it seems like the residents of Maryland aren't so keen on having people hang around. The tagline "enjoy your visit" reads as a threat with the action movie scene just behind it.
Alabama
Sorry Alabama, but your state has a pretty harsh cliche. If you don't know, there's a certain…association between the southern states and jerry-rigged creations that seem more dangerous than useful. Yes, we're beating around the bush with this one, but we're here for fun, not to insult anyone.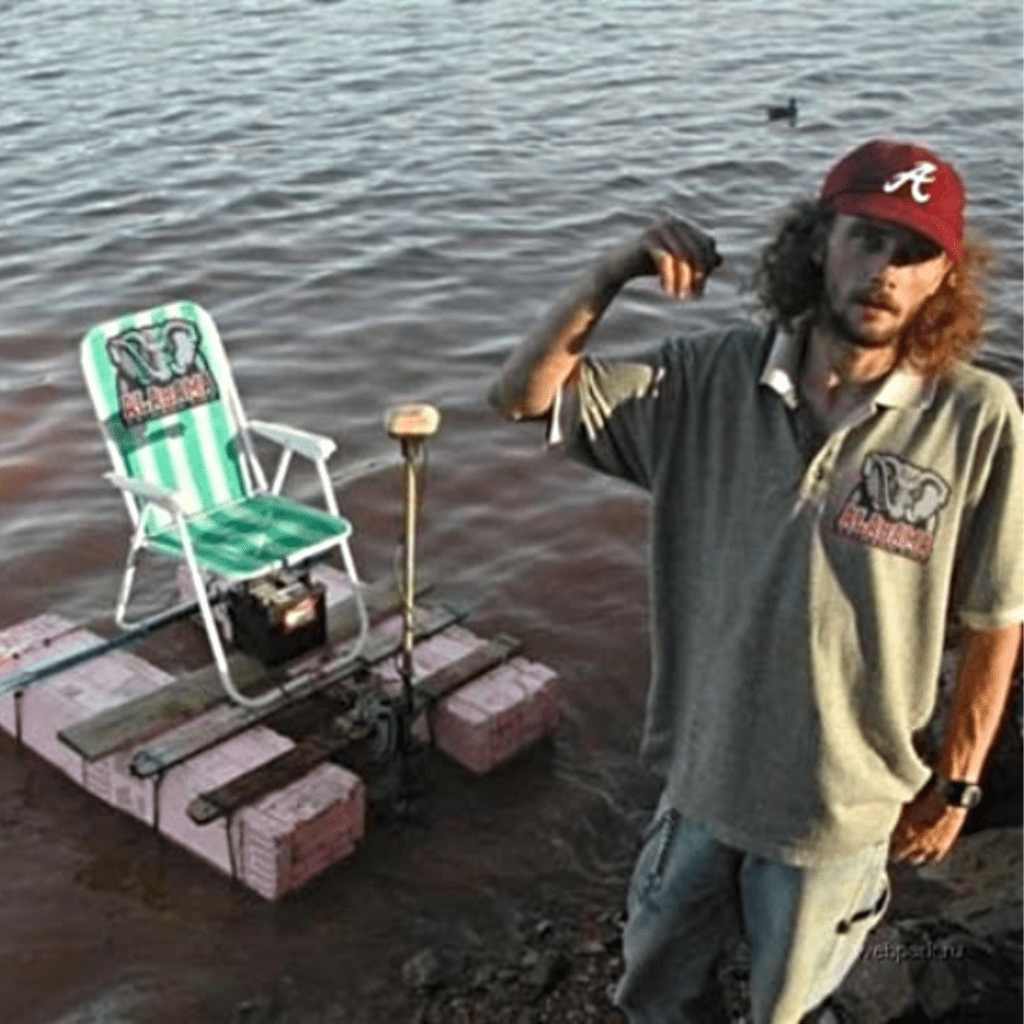 This is peak Alabama — a DIY fishing chair made out of junkyard scraps! We don't know what's funnier: the seat or the "steering wheel." Not to make too many assumptions, but we're guessing that this guy was desperate to go fishing and didn't have a way to paddle out.
Alaska
This one has got to be Alaska because, on a normal day, we don't see a sleuth of bears crossing the road like a row of geese. Okay, we know that this can happen in other Northern states, but the bears seem too relaxed for this to have happened elsewhere.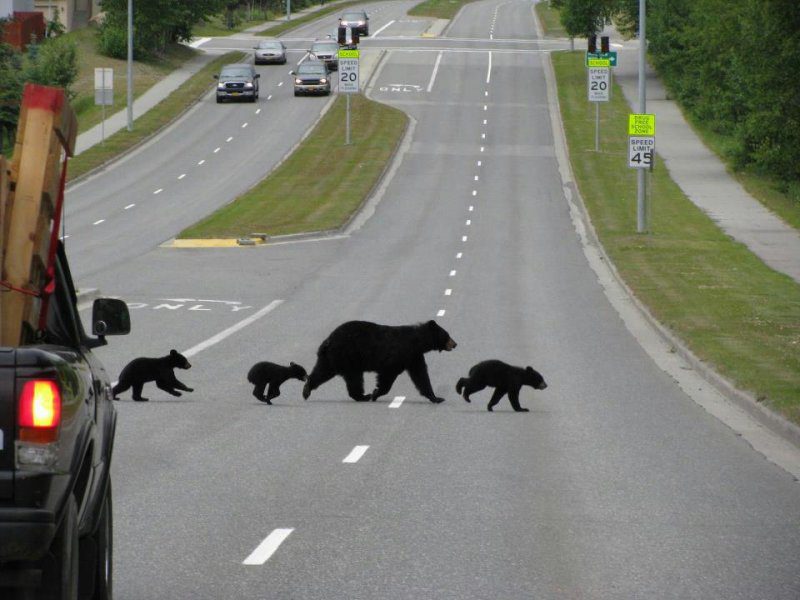 While the East cost might be used to deer scampering across the road, Alaska has cute bears. Here's an interesting fact about Alaska. It is the USA's fourth-least populated state despite being the largest state in the USA by area! You'd find a lot of animals here in the most unusual places.
Arizona
The dry desert heat of Arizona feels unnatural at times. Summer in Arizona, we feel like it's possible to fry an egg on the street. This picture sums up the Arizona heat pretty well. 120°F and not a cloud in sight…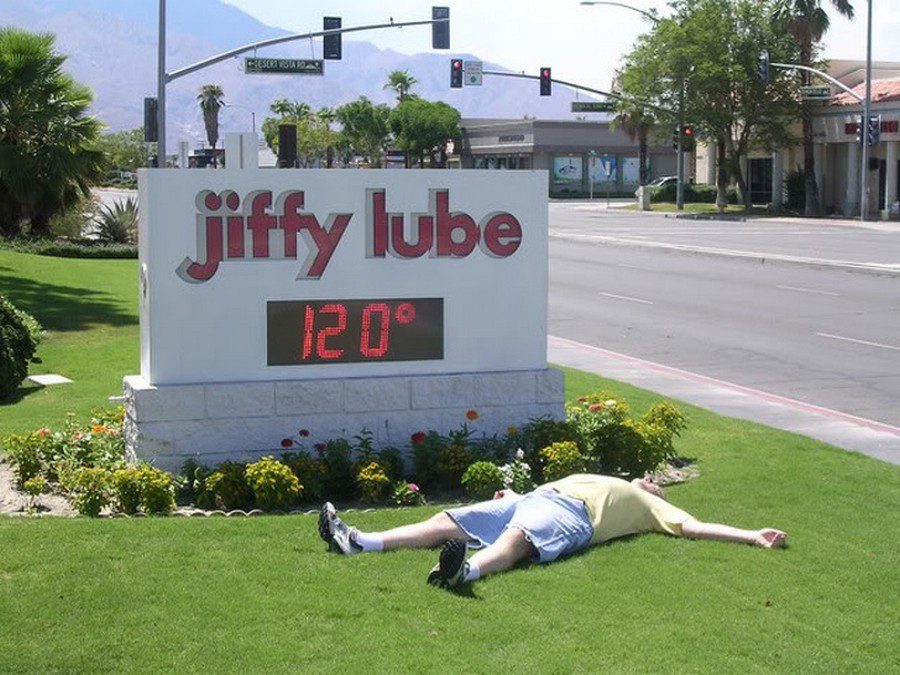 This person melted like a cup of ice cream! Arizona is the only American state with four different desert regions, and this person just "noped" out of the heat. We hope that they posed for this picture. If this was candid, he'll have some massive sunburn.
Arkansas
There's a lot to unpack in this image. Alabama, move over because we have another contender for the most "redneck" picture. We don't know if this is supposed to be a formal event, or just a get-together somewhere out in the woods.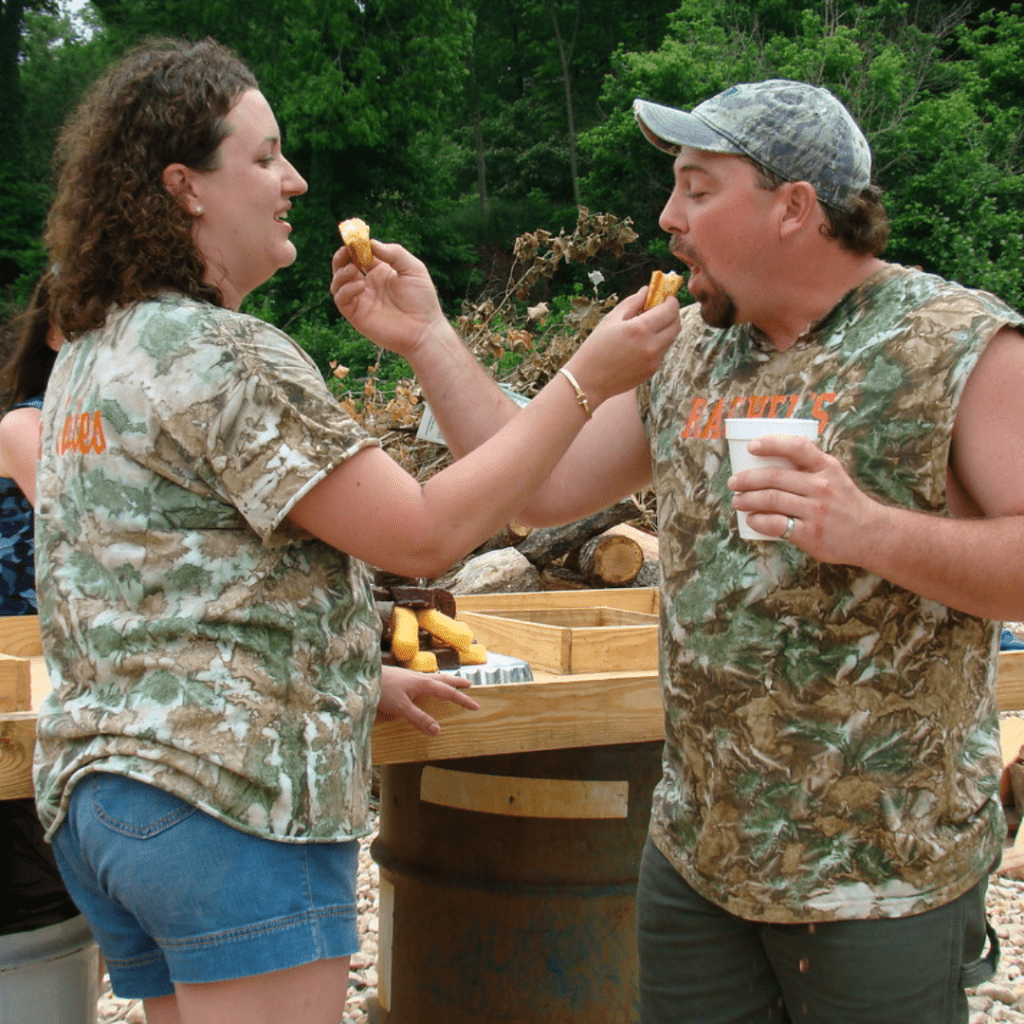 Why are they wearing matching camo outfits? And why are they "romantically" feeding each other food? We hope this isn't a wedding! Oh, and we can't ignore the fact that the aforementioned food is Twinkies! We're at a loss with this one.
New York
New York is a concrete jungle. The state is absolutely beautiful, but you have seen the movies too, right? Also, it's the place where the pizza rat was found. It has been almost seven years to that day now, but it feels like just yesterday that video went viral.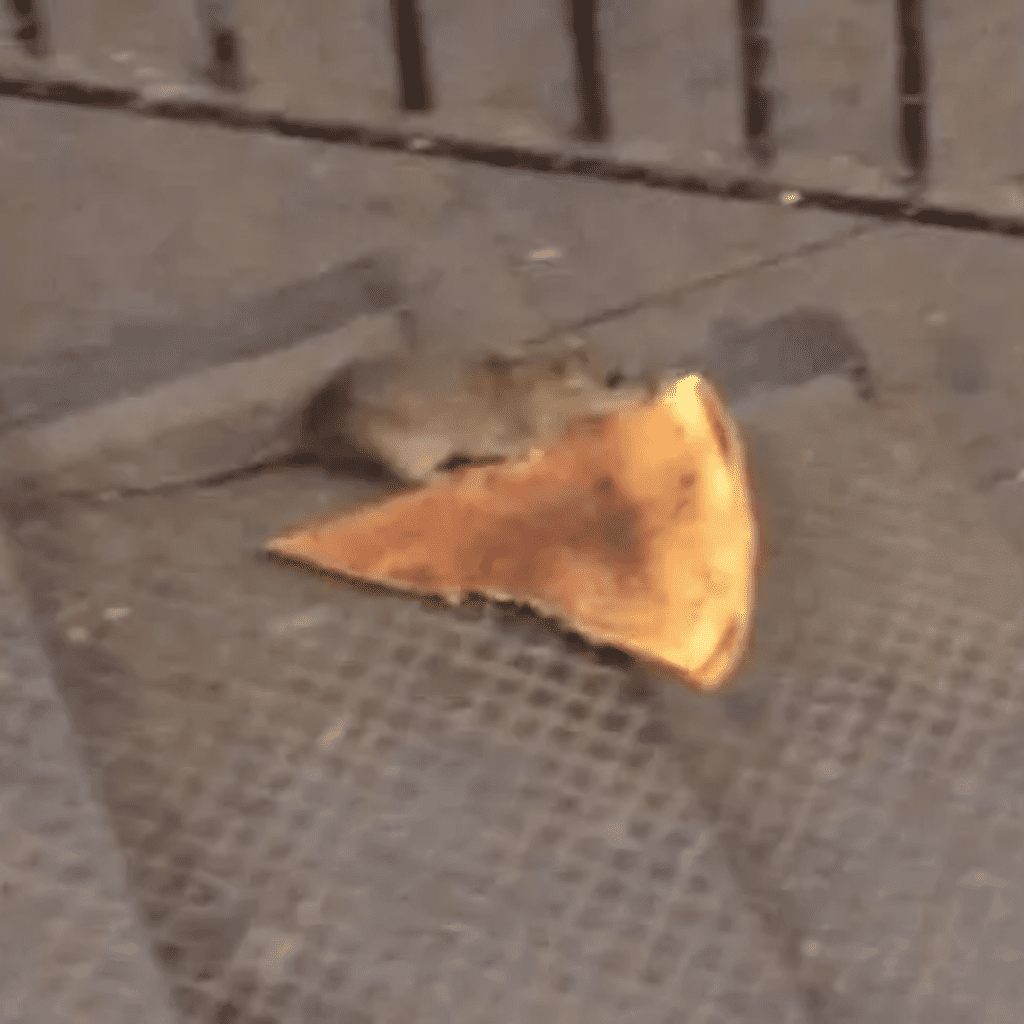 Although that's a pretty cute/funny/weird thing (depends on how you view it), one thing is for sure. The rat carrying this pizza slice somewhat represents the hard work of the people of New York. Also, the little guy became a symbol of the concrete jungle.
California
Californians are famous for their beach bum, go-with-the-flow attitude, but we're not sure they'd say "no worries, bruh" to this scene. Some spacey surfer didn't properly tie down their board when heading to the beach and there were some major consequences…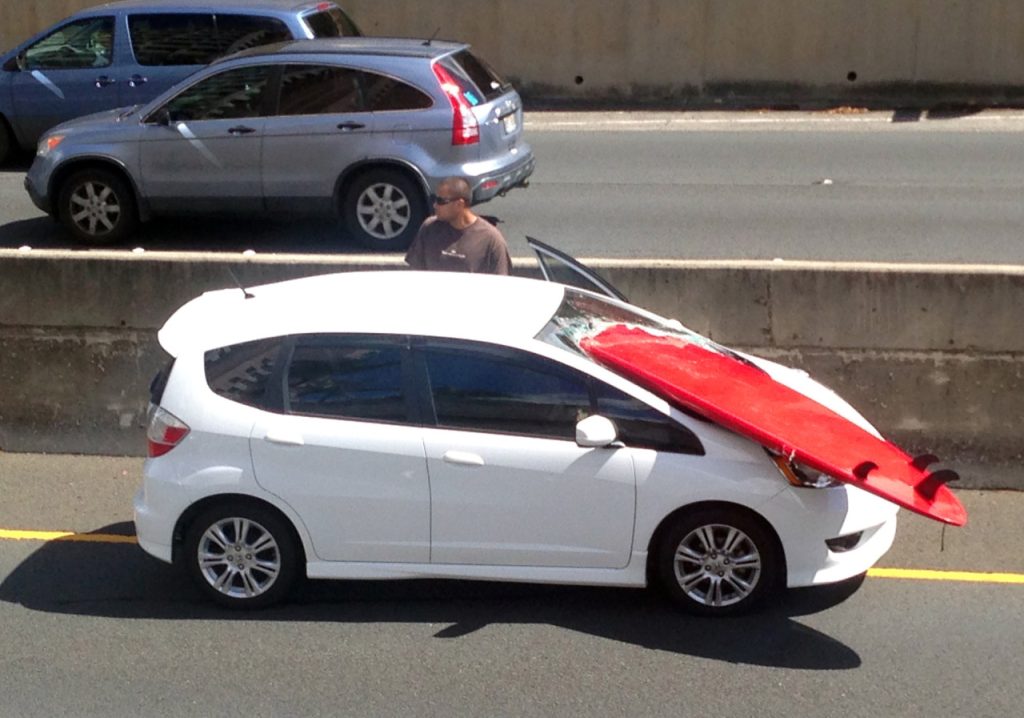 Like any sport, surfing has some dangers involved. For one, the ocean can be unpredictable, and getting caught in a riptide is terrifying. Though we never expected one of the hazards of surfing to happen on the road! We're just glad that the driver got out in time.
Connecticut
Connecticut is one of the wealthiest states, and it's where America's many one-percenters reside. By looking at this image of a mansion, you'd think that they know how to live lavishly, and you're right. The state is full of people who know how to live it up.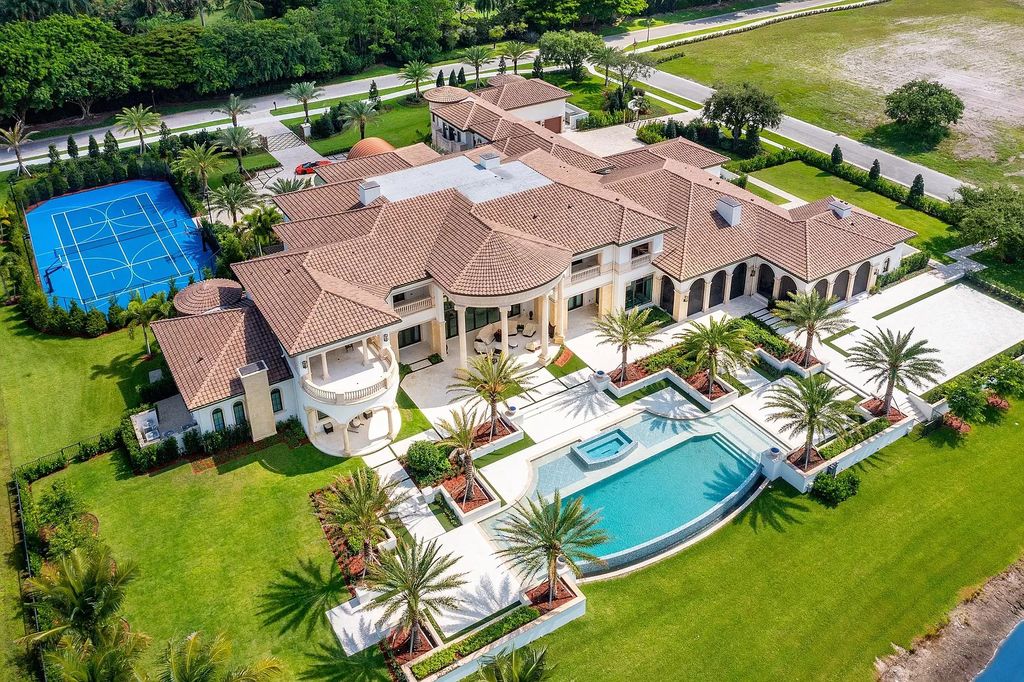 But chances are that you didn't get what we're talking about here. You might think that this lavish mansion is a huge estate, but in Connecticut, that's not entirely accurate. For the state, it is actually a relatively small house.
Delaware
Every state has a welcome sign, but we especially appreciate Delaware's upfront attitude. "Small wonder" indeed; Delaware is the second smallest state in the US! Are they compensating by tagging some extra trivia under the nickname? Just kidding! Delaware residents are proud of their state.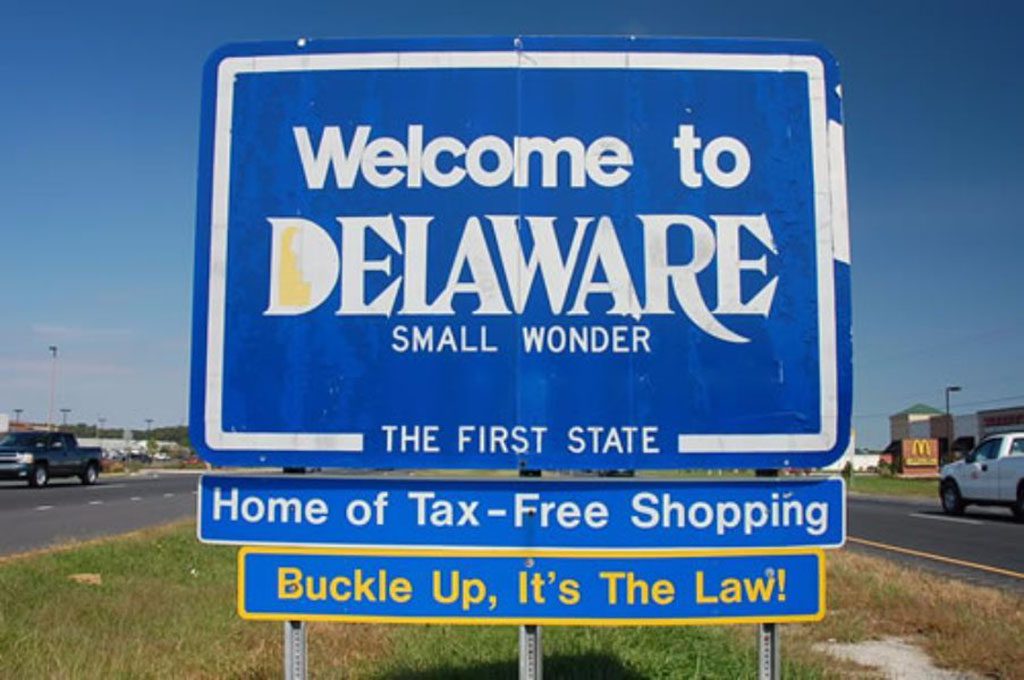 Delaware was the first American state that ratified its constitution, hence "the first state." But that's not even the biggest writing on the sign. They proudly announce tax-free shopping in bolder letters than their patriotic achievements. Something seems backward there…
Florida
We all know the cliche about the "Florida Man," but it's not just the people that act weird. The wildlife does, too. Florida is home to countless gators, and it's not uncommon for residents to find some chilling in their pool.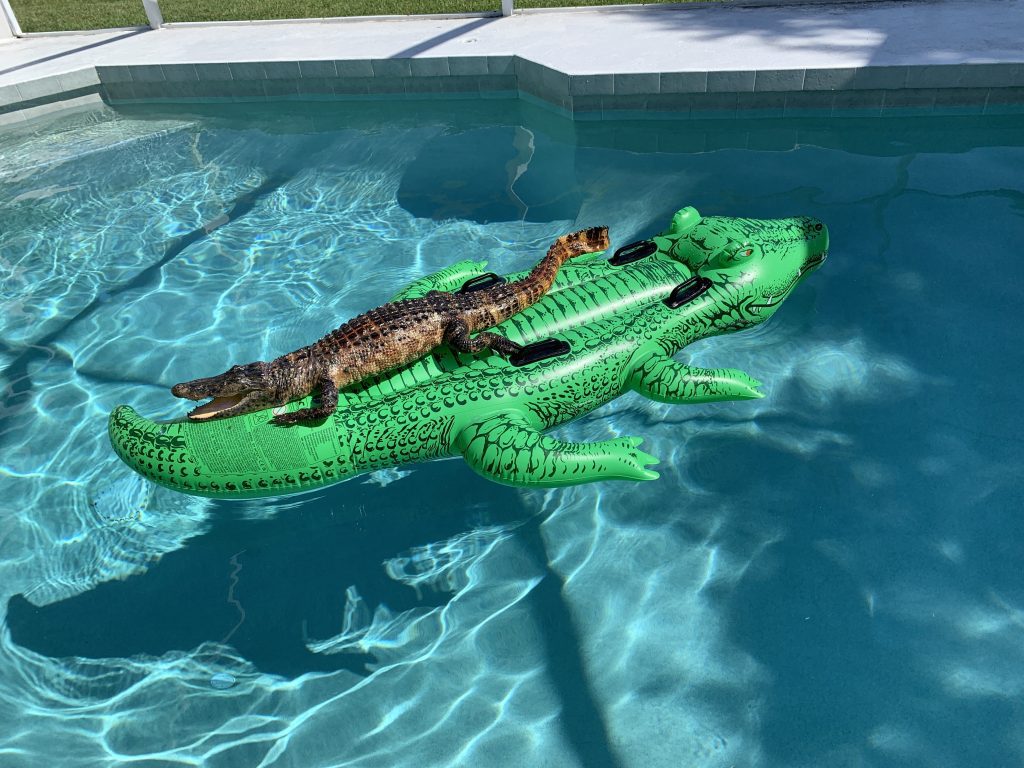 But we didn't know that alligators know how to use rafts! Even the wildlife is on vacation in Florida. This gator couldn't be bothered to swim out of the pool to bask in the sun, so it did it right on its inflatable friend.
Georgia
Let us mention some things that are from the beautiful state of Georgia: Coca-Cola, Delta Airlines, James Brown, and Julia Roberts, just to mention a few. But what's Georgia so proud of that they'll put it on their license plates?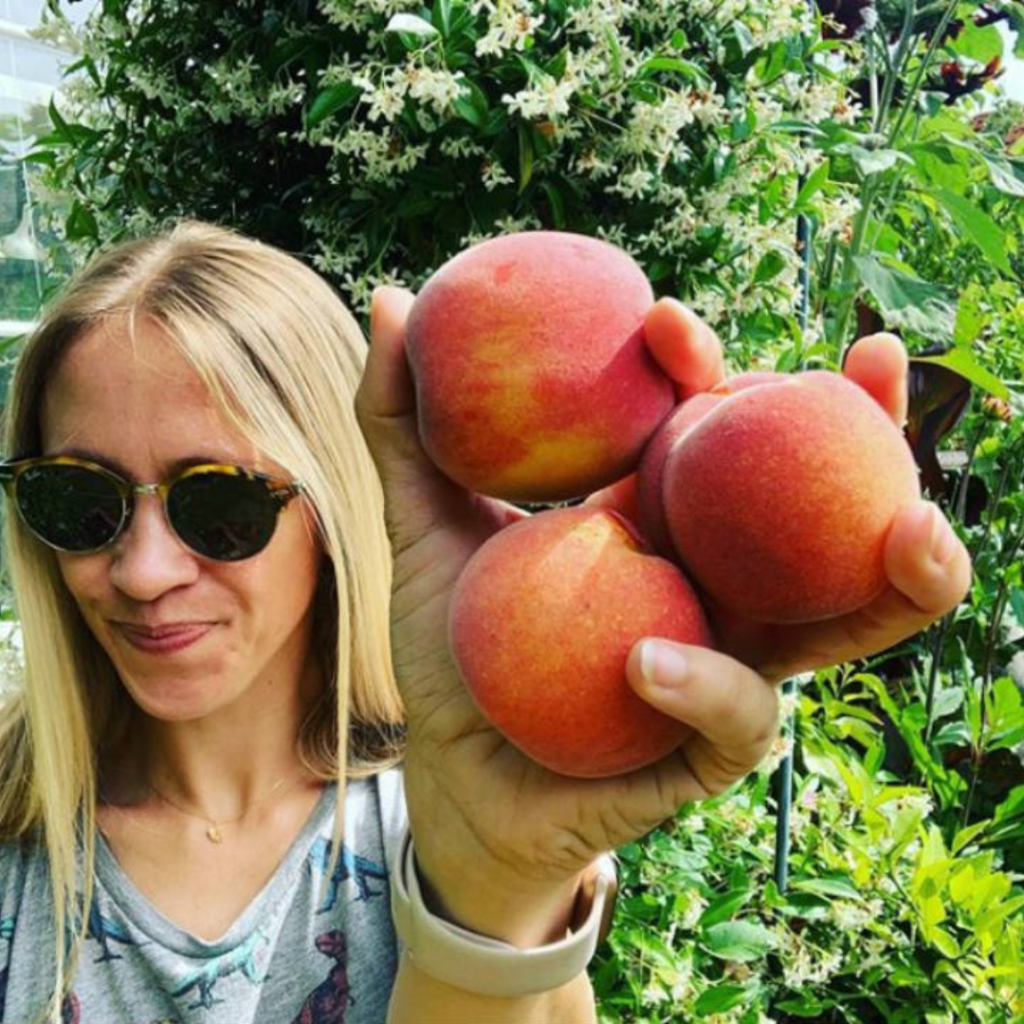 That's right; peaches! Now, this was chosen long before the peach emoji became an innuendo, and Georgians are proud of their export and don't plan on changing their icon any time soon. We bet that many grandparents were confused when the peach emoji went viral.
South Dakota
Before the 1940s, there wasn't much to see in South Dakota. In the early 1920s, the state's historian, Jonah Robinson, proposed they carve out the faces of four of the country's founders. We can't help but wonder how anyone thought this was a good idea.
At least the results turned out alright, and with zero casualties, too! Still, it seems a bit odd that, while some states boast lakes and world-renowned cities, South Dakota uses giant face carvings of historical figures to lure in tourists.
Illinois
Depending on where in the US you live, the definition of pizza could drastically vary. New Yorkers will stand by their thin crusts, but Chicago residents defend their deep-dish pizza. With a crust that big, it seems like Illinois took the "pie" part too seriously.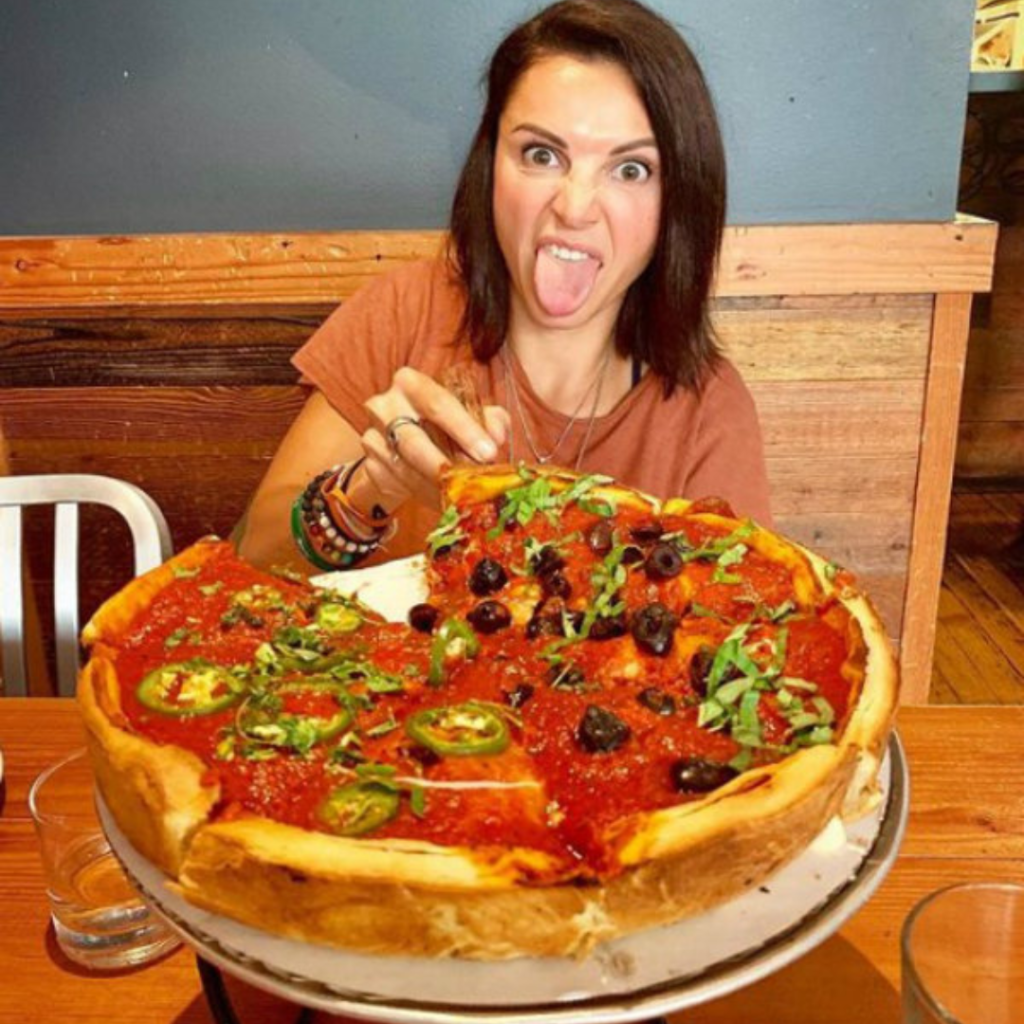 One deep-dish pizza can (and should) last you several meals. We're impressed if anyone can finish it in one go, but we're a bit concerned if you do. On the bright side, we could look at it as a bonding food — deep-dish pizza basically requires you to bring your friends to the pizzeria.
Tennessee
Football is a popular sport across the country, but we'd like to argue that Tennessee is the biggest fan, considering that they have a College and NFL team! If things couldn't get more "American" than football, country music was born in Tennessee!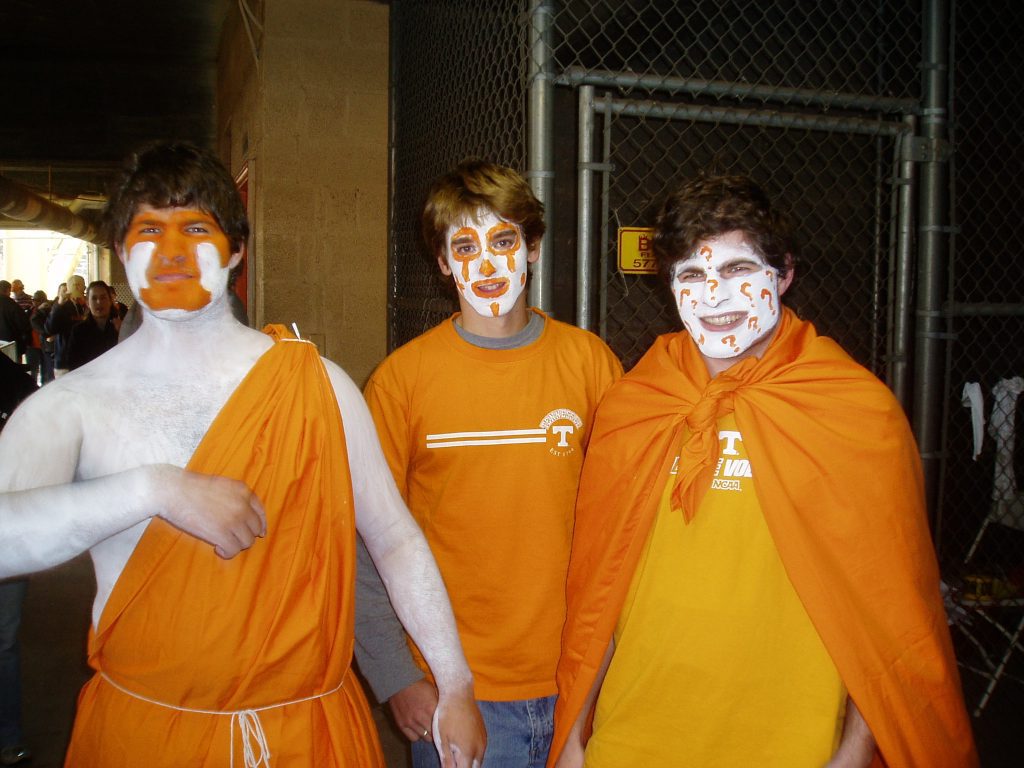 These bros look like they'd use the cliche pickup line "Are you from Tennesee because you're the only 10 I see" way too often. Still, we can't fault them for the enthusiasm. Soccer fans all around the world go all-out for their favorite sport, too.
Texas
Also known as The Lone Star State, Texas is the second-biggest state in the USA in terms of both area and population. It's also known as the home of cowboys, with many dramatizations of cowboy stories taking place in the state.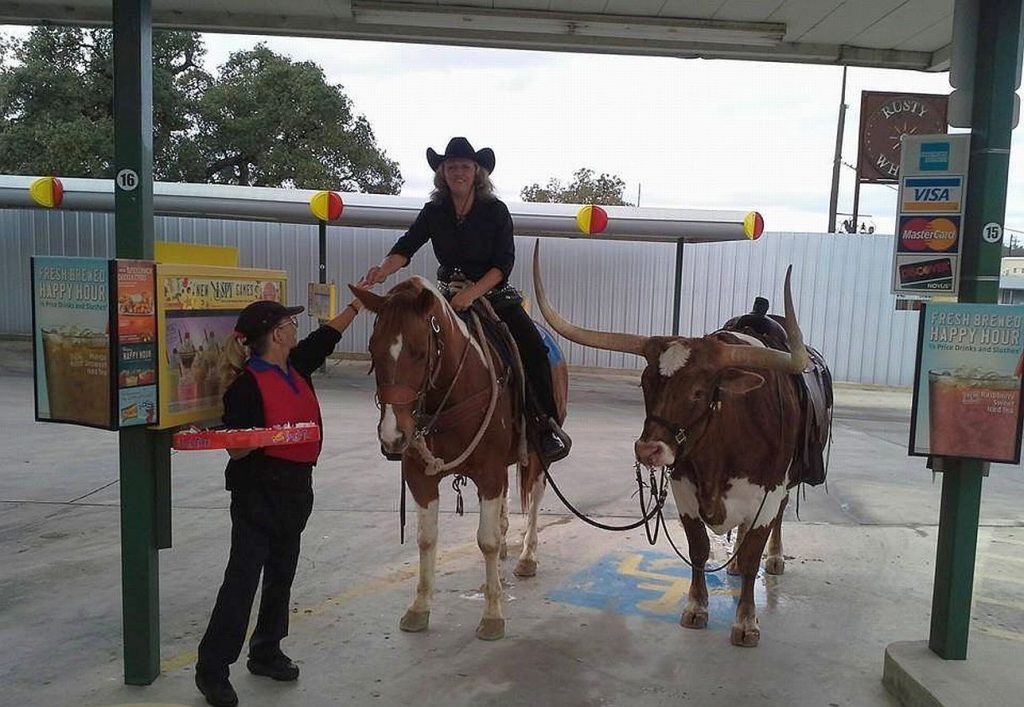 We forgot to mention cowgirls, too! Can any Texans out there tell us if this happens often, or if this is a rare sight? We'd like to imagine that it's the former. Luckily the bull doesn't seem to know what hamburgers are actually made out of.
Utah
Utah is famous for many things. For starters, it has five national parks and is the Sundance Film Festival is held every year in Park City. But enough beating around the bush. Utah is also famously home to the Mormon religion.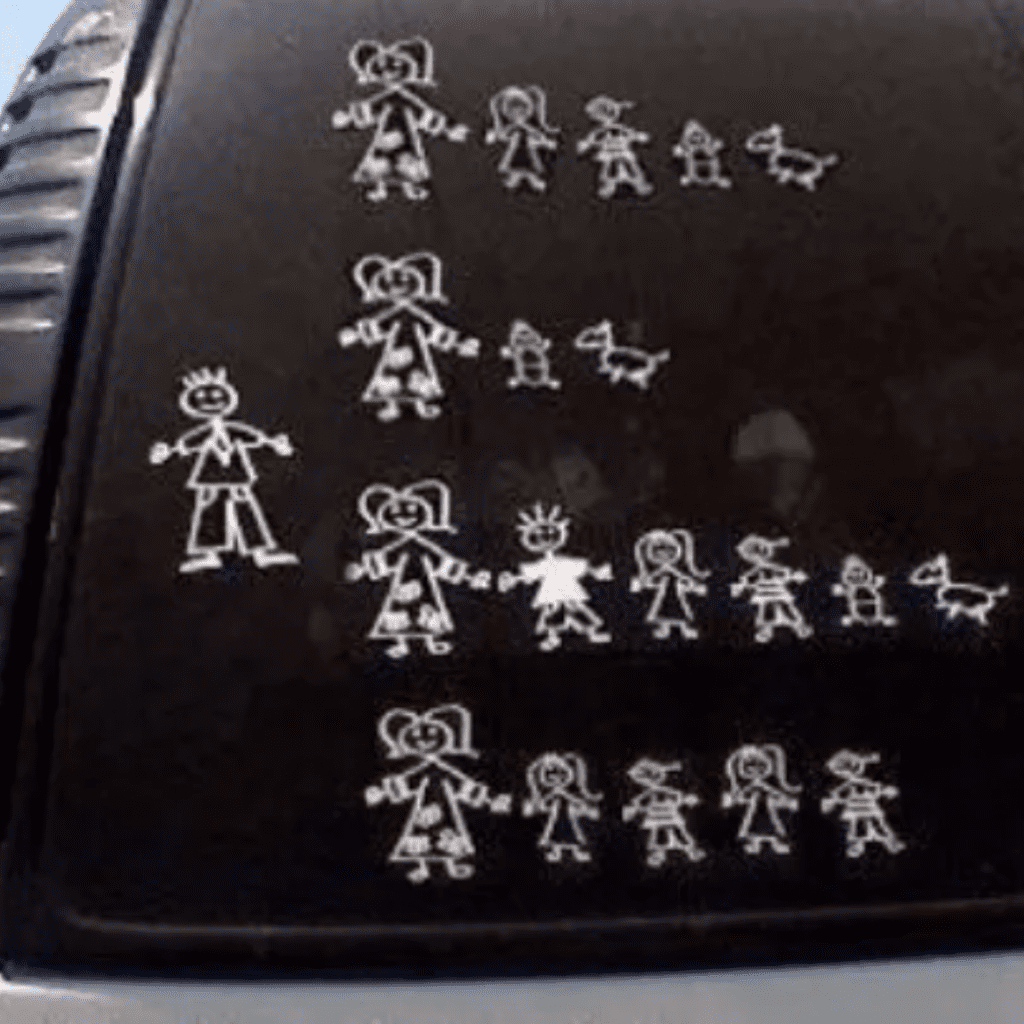 And, with Mormonism comes polygamy. Practicing polygamy in Utah is not a crime as of 2020, though it feels like it happened a lot earlier than that, given the cliche. Or perhaps that's just because of all of the reality shows following polygamists.
Vermont
It is often said that people in Vermont drink maple syrup and not water. Well, that's just one of the many cliches. It's also known for the wild moose that call it home. The image speaks for itself, don't you think?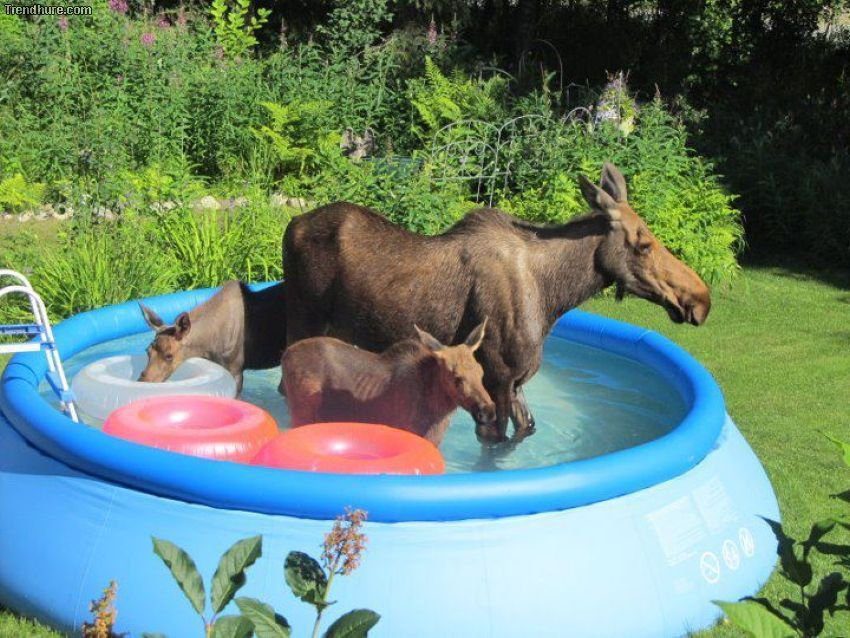 Eat your candy maple candy and enjoy the gorgeous scenery and kind people. Just one drive through the state and you'll pass by a dozen moose just chilling. But don't try to hug any of the wildlife. Moose aren't as friendly as they look.
Virginia
Also known as the Old Dominion State, the state of Virginia is famous for its lakes, oysters, presidential homes, and, of course, Shenandoah National Park. Virginia is great at everything. The economy is flourishing, and even the schools are pretty great.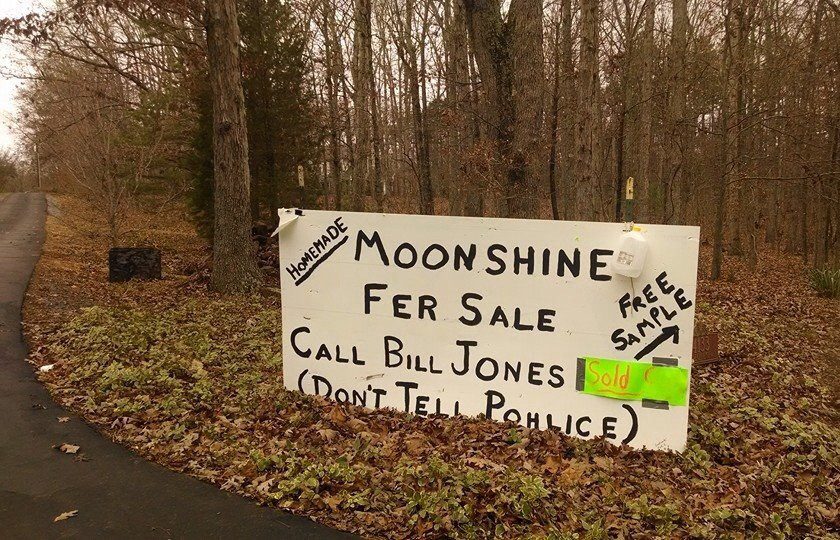 While moonshine hasn't really been a thing since prohibition. Did Bill Jones grow up under a rock? Honestly, everything about this sign screams "redneck" — the spelling errors, the moonshine, the free sample, and even boldly pleading to keep the police out of the enterprise.
Washington
We all know that Bigfoot is a big myth, and scientists have clarified numerous times that Bigfoot does not exist, but one of the Washington cliches is that some people believe that the cryptid does exist. It's a harmless belief, right?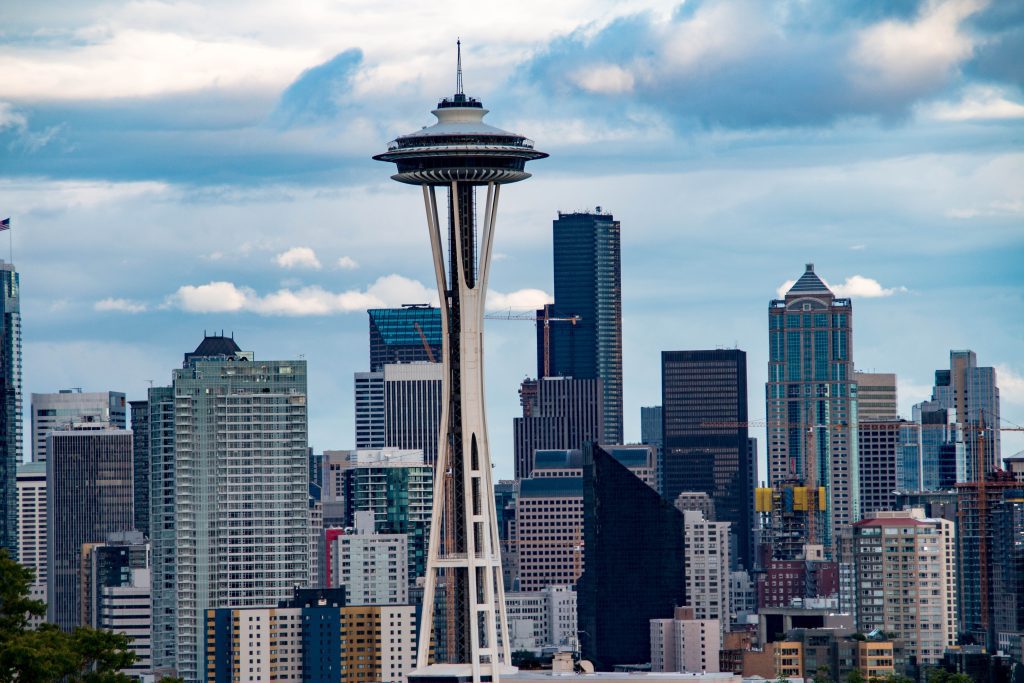 But that's not all. Firstly, Washington the only state that has been named after the president, and next, it's the state that produces the most apples in the entire USA. And we can't ignore Seattle and the sky-high Space Needle!
West Virginia
This photo describes the hilarious cliche for the mountainous state of West Virginia, where outdoor activities are a pretty big thing. West Virginia is the third-most forested state, and its located within a 24-hour drive from a third of the US population.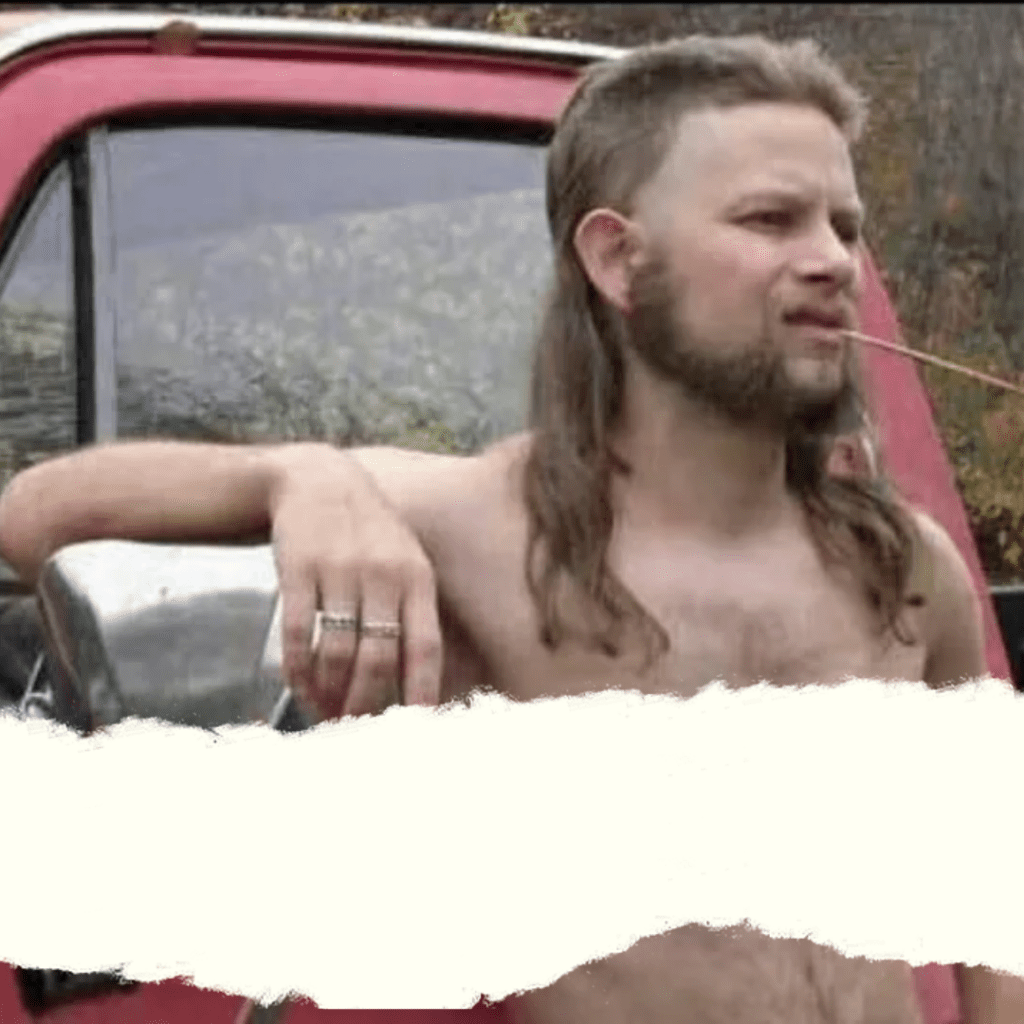 There's one more thing that's pretty common in West Virginia. You can guess what that is by simply looking at this image. Well, finding topless men with chewing grass in their mouths and mullets is also a pretty regular thing over there.
Wisconsin
Wisconsin and cheese go together like wine and cheese. We actually want to thank the state for its yummy cheese, but we have to wonder if a drive-through liquor and cheese shop is really necessary. Is there such a demand for it?
Wisconsin has so much cheese that they even use it to salt the roads. Just kidding! They actually use cheese brine, from cheese production, to salt the roads in winter. What a great way to save on waste, even if it does emphasize the cliche.
Wyoming
The United States has many gorgeous state and national parks, but none come close to Yellowstone National Park in Wyoming. Yellowstone is the first national park in the US, and arguably the most breathtaking. Given the state's respect for nature, this picture doesn't surprise us.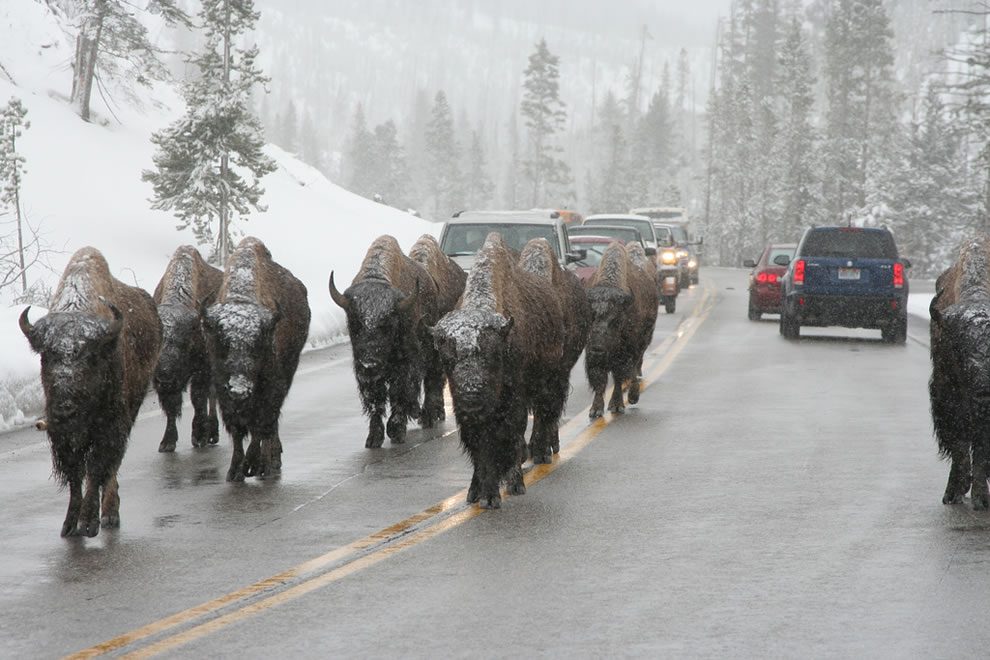 Wyoming is the tenth largest state in the USA and also the least populated state. We'd be willing to bet that it's due to the presence of Yellowstone National Park, where no one can build new developments, meaning no new residents within its borders.
Massachusetts
Massachusetts is really, really cold. Stormy and snowy weather that'd rattle people from other states is normal in the state of Massachusetts. Well, that, and that particular accent of the people living there. Massachusetts is also called the Baked Bean State.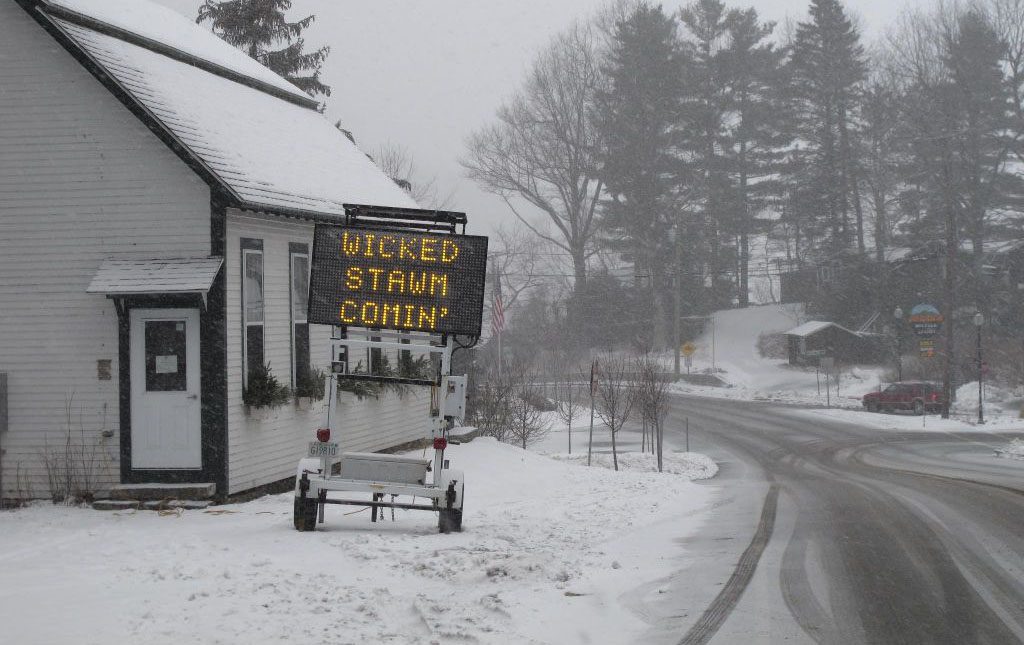 Talking about the accent, it's really, really thick for many people to even comprehend. It's really hard to pick a word sometimes, and we're not talking about speaking. We're talking about writing. Notice the sign in the image? That's right Boston, we're looking at you.
Michigan
Hunting is a huge thing in the northern areas of Michigan. Also, did you know that the hunting period in Michigan is a school holiday? Well, that's a good day for people to step out of their homes and hunt some deer.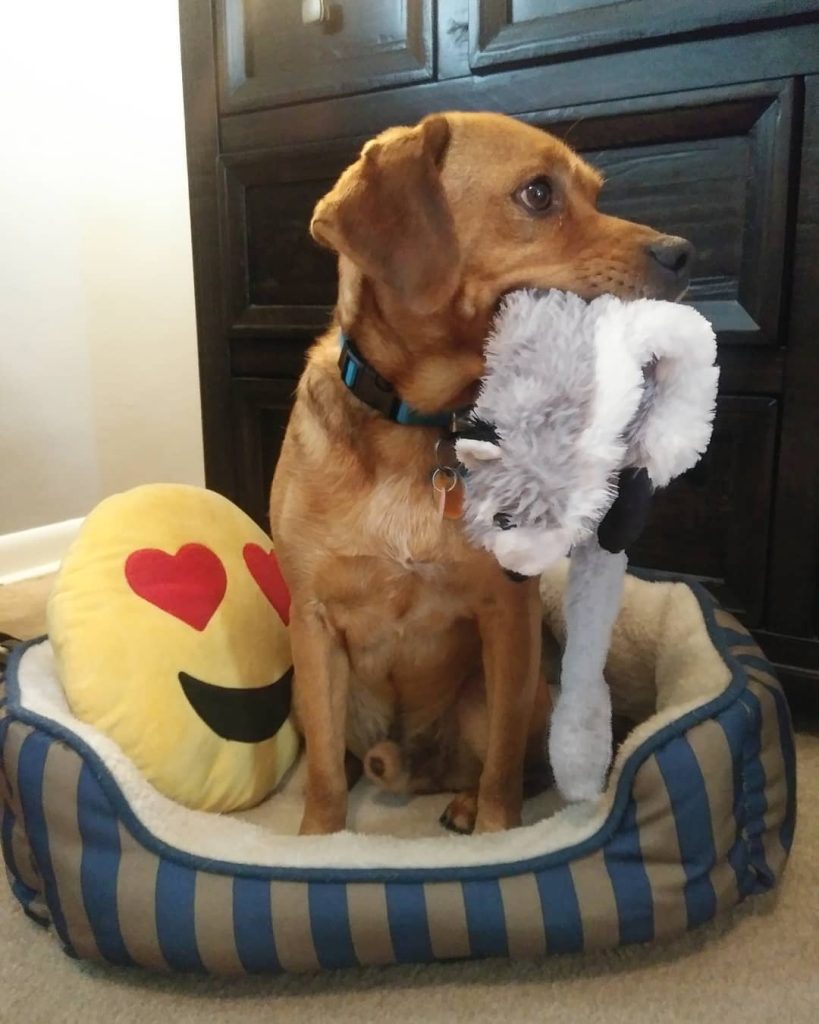 Since that's cleared, here's the hunting cliche about the state of Michigan. Irrespective of how many animals you hunt, there will still be a lot of animals that will always come out of nowhere while you're driving. That's really sad.
Minnesota
Minnesota is primarily known for two things: lakes and being polite. For the first point, the state is also known as the "land of 10,000 lakes." As for the latter, Minnesotan politeness could rival that of Canadians. Heck, even their accents could be mistaken.
Perhaps it's the proximity to Canada that gives the people such a warm and welcoming atmosphere. Not that we're complaining. We honestly can't think of anything to say about Minnesota other than the good vibes the state and its residents give us.
Mississippi
Mississippi is a wonderful state. It is basically the home of hospitality in the USA. Also, they can tell stories better than most people, and that's a cliche story for a different day. But what do we mean by hospitality, exactly?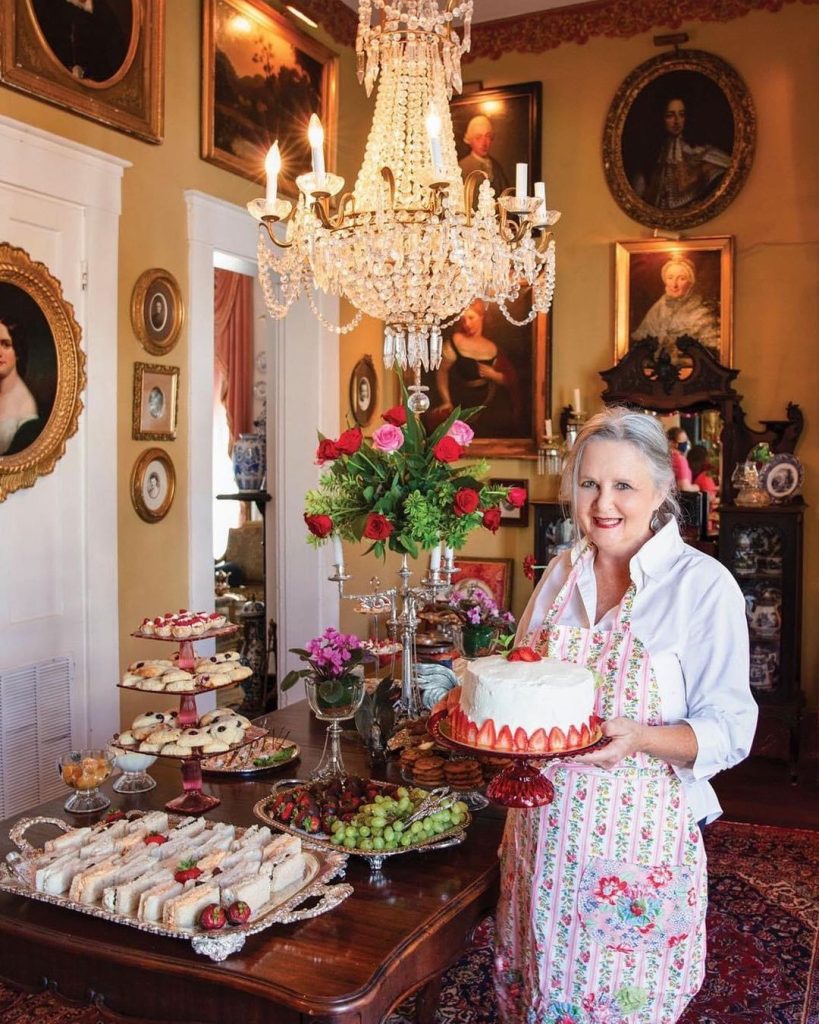 They are the kindest people you'd ever meet, and they're all really generous. Everybody is a neighbor to them, which is why they'll always share their pork ribs with you. Also, they don't mind eating their hearts out, which is also why it's one of the states with the highest obesity rates.
Missouri
By taking one look at what's happening here, we can tell that the people of Missouri like their wheels big. They don't care if the car is small, big, or even if it's not a car at all, because even school buses can make do.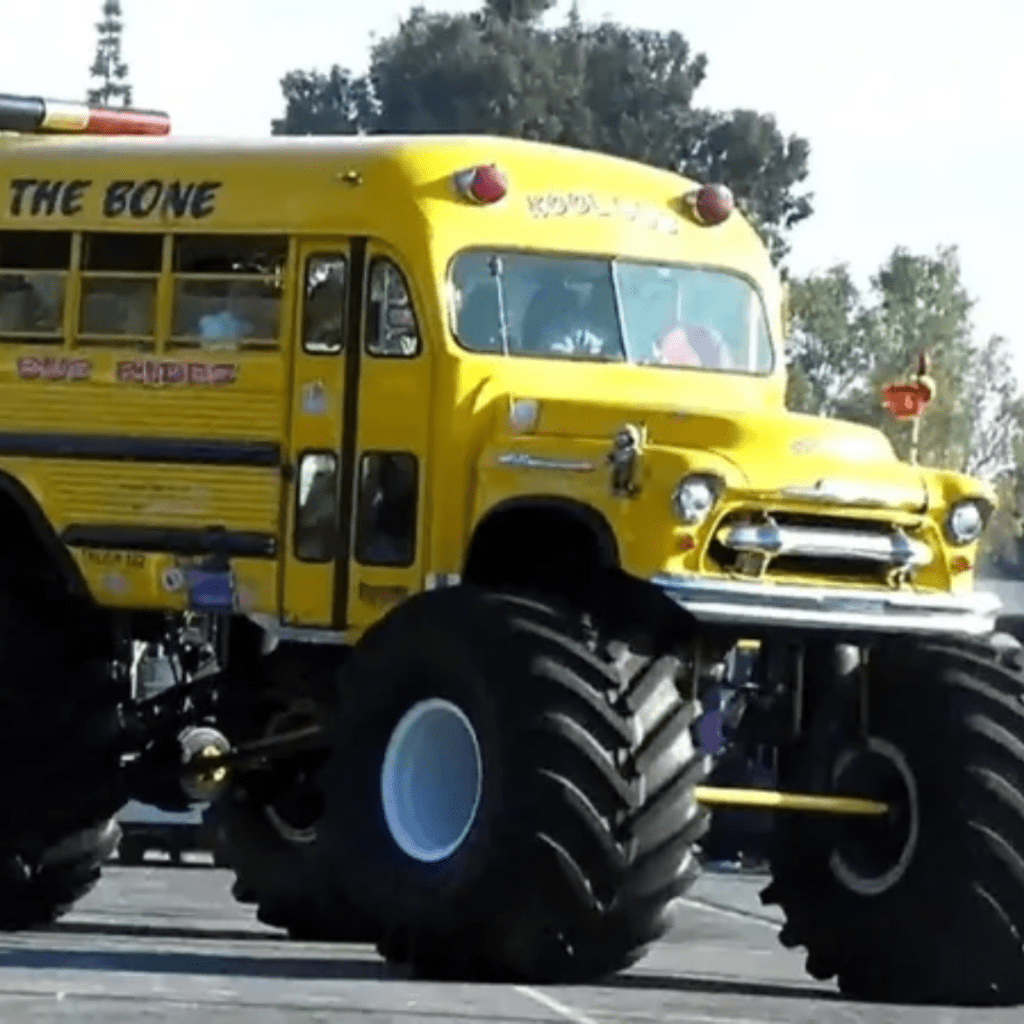 The belief is that if you want, anything could be turned into a monster truck. Now, we know you'd say that's quite the strong and macho man attitude they got going on, but it's not all that. The people are really sweet and friendly over there!
Montana
Montana is a state with some amazing scenery and a lot of fauna roaming the land freely. So, if you're in Montana and you spot a few wolves, coyotes, bears, or even a bear with a man, just know that it's no big deal.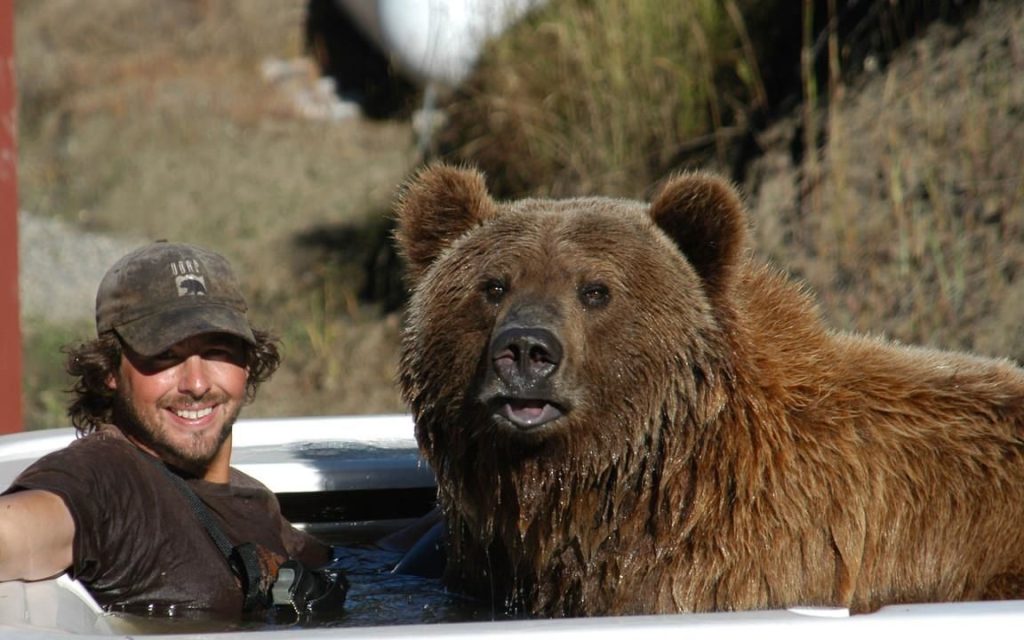 This picture of a bear and a man posing as if they're buddies pretty much explains the whole Montana situation. It has one of the largest grizzly bear populations, and it's also one of the biggest landlocked states in the USA.
Nebraska
Nebraska is also known as The Cornhusker State. As you can judge by the name, the state is pretty proud of its corn production, although it's not the highest in the USA. There are a variety of uses for corn in Nebraska, from feeding the poultry to the cattle.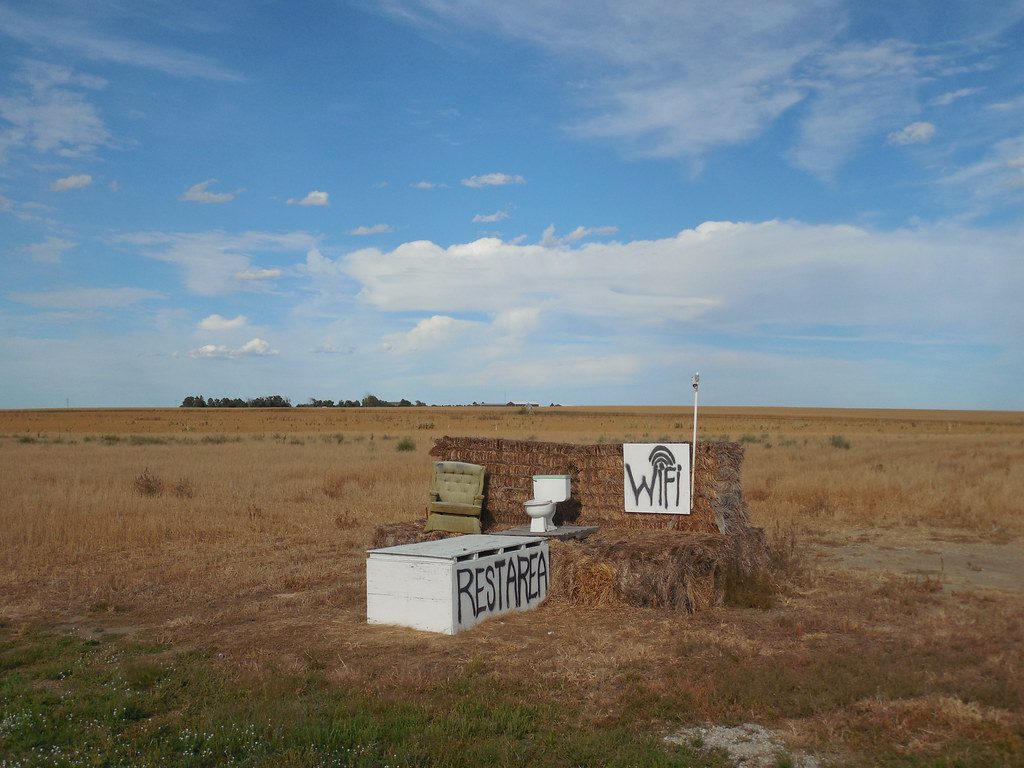 The cliche does look pretty funny, we'd agree with that. No offense to anybody, but the thing is that in Nebraska, the rest areas like these are often made of hay. So, although they're not all super-private, they are pretty efficient.
Nevada
Everybody is welcome in the state of Nevada, and there's a lot to do here. Like many states, there are individual laws, or lack thereof. As the sign boasts, these are certain…activities that are abound all day every day in the state. But…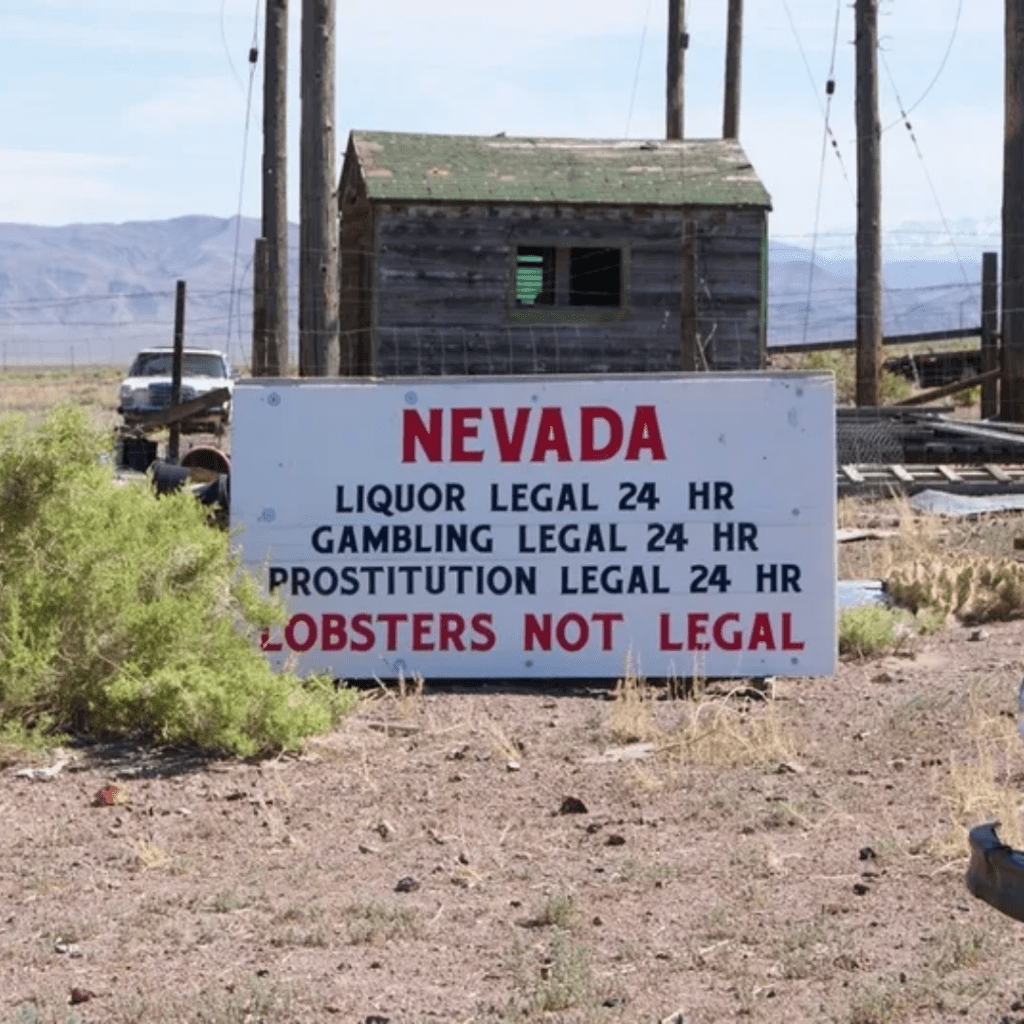 Law enforcement has no problem with alcohol, gambling, and sex, but lobsters can get you a hefty fine. Though, this sign is a bit misleading. Real lobsters are fine to raise and eat, but selling Australian Crayfish in Nevada is illegal.
Colorado
The only way you can visit Colorado and not see the gorgeous scenery is if you stay at the airport. While the Rocky Mountains span several states Colorado is home to the highest peaks of the mountain range; the top 30 to be exact!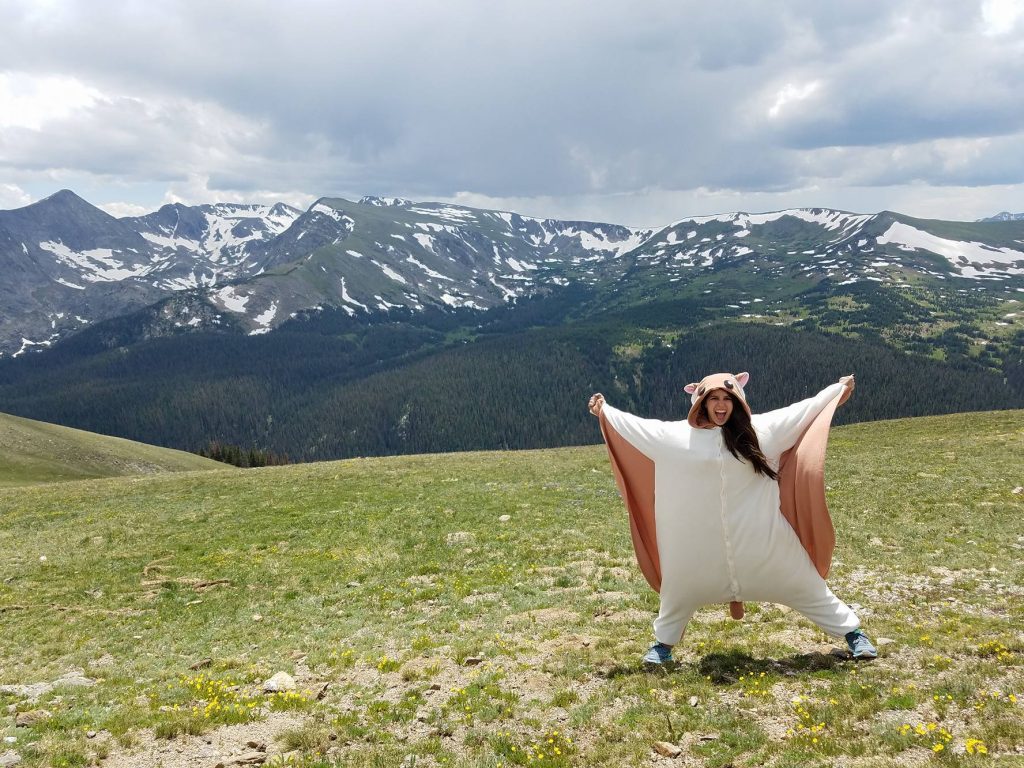 With so many mountains, it's no wonder why Colorado is a favorite destination for skiers, snowboarders, hikers, and all-around adventurers. We wouldn't be surprised to see some adrenaline junkies gliding around like flying squirrels. All that fresh air can really go to your head.
New Hampshire
New Hampshire is widely regarded as a white state. Do you know why? That's because of the White Mountains. Here's another interesting fact about the state. 93% of the population consists of caucasian Americans! New Hampshire is also known as The Granite State.
The motto of New Hampshire is to live freely or die, which is quite inspirational! It is the fifth smallest state by area and the tenth least populous, and guess what? Adam Sandler is from New Hampshire. The towns are quaint.
New Jersey
If we just look at the narratives of TV shows like The Jersey Shore, we'd get quite a different opinion. According to that series, New Jersey is full of well-built and tanned people with blowouts rather than being filled with flora and culture.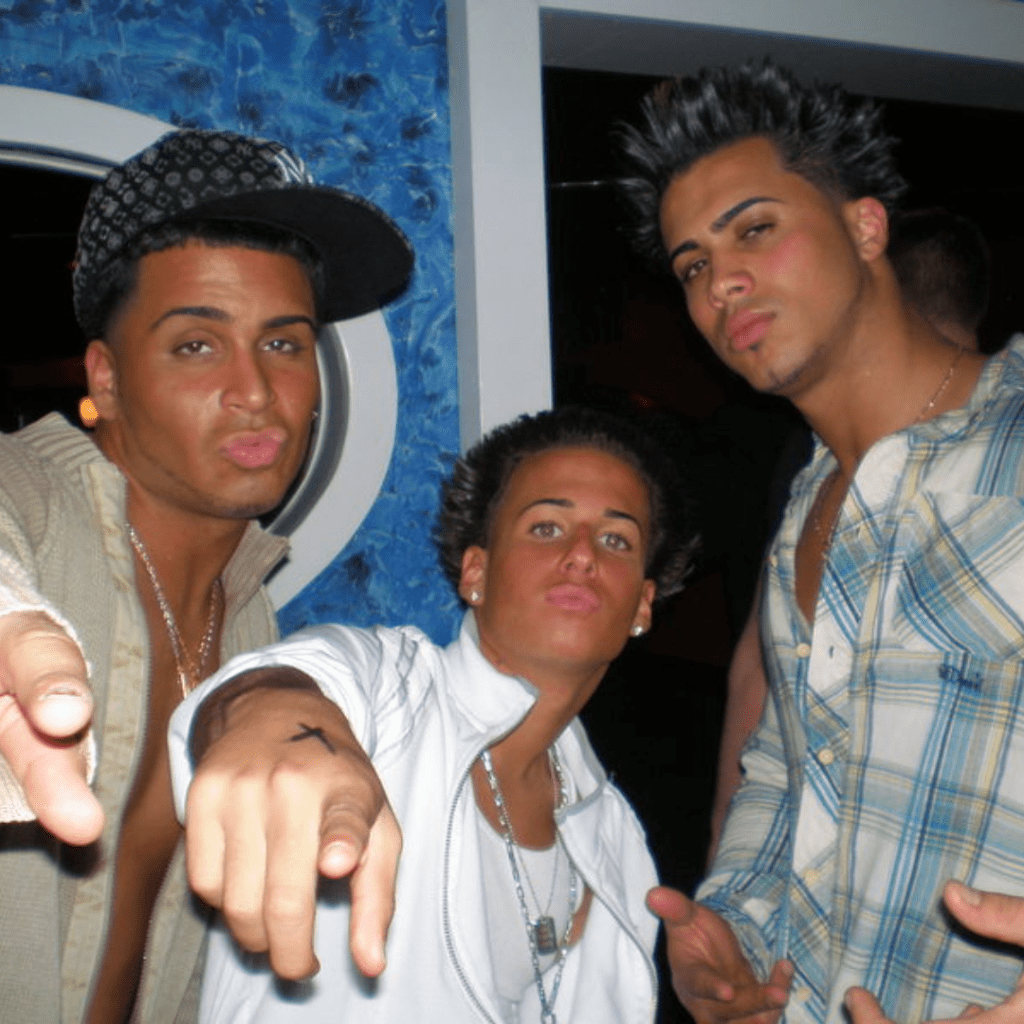 Come on! It's called The Garden State for a reason. TV shows like The Jersey Shore are also the reason why many people know that a lot of Italians live in the state of New Jersey. New Jersey is also called the diner capital of the world!
New Mexico
Roswell, New Mexico, is known for its numerous mysterious alien sightings. Back in 1947, a farmer discovered a strange object in his sheep pasture over here. That incident and other similar incidents started a rumor. But the state isn't embarrassed about these rumors…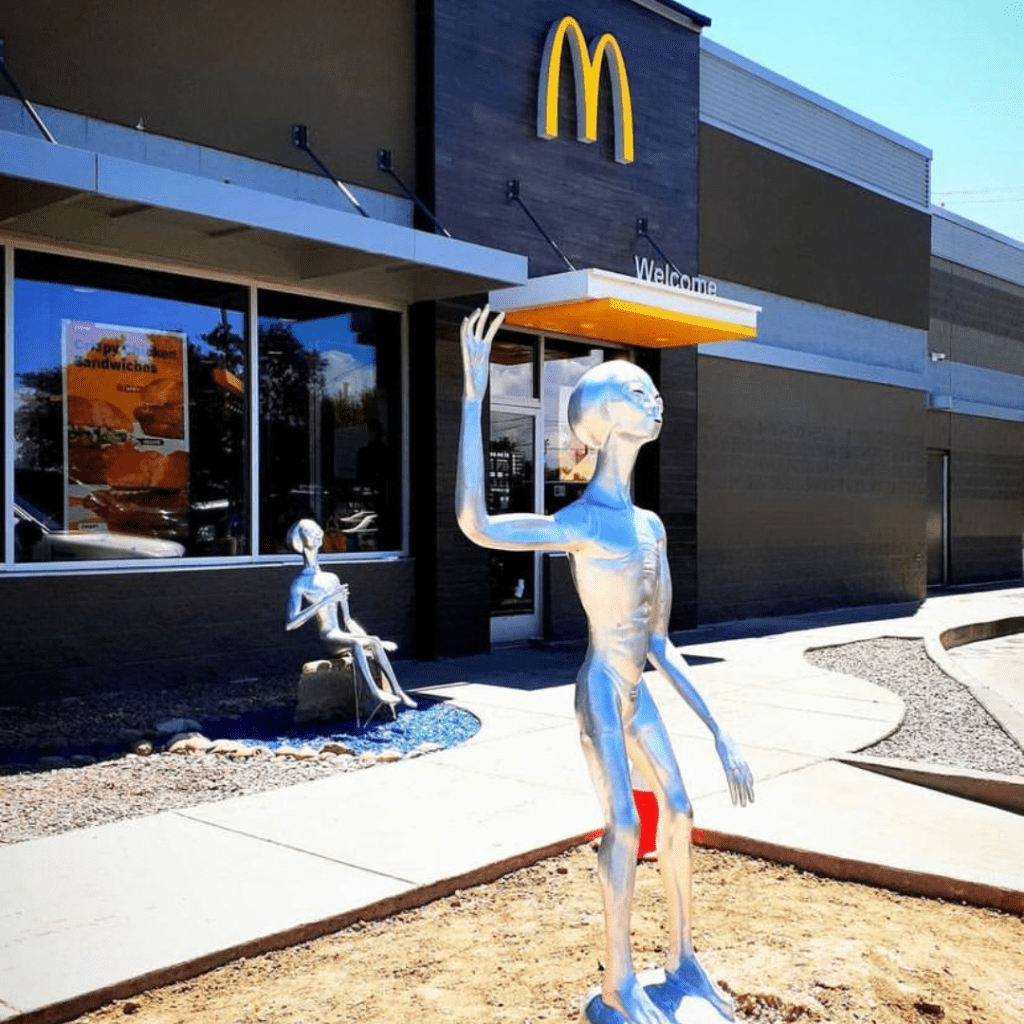 Area 51 might be in Nevada, but Roswell is its own thing. In fact, they even made a TV about it! We can't blame McDonald's for capitalizing on the rumors about supposed alien sightings over the years. We can't say if aliens exist, but we doubt they'd look like that.
Louisiana
Disney movies aren't known for their accuracy, but The Princess and the Frog got one thing right — Mardi Gras! Down in New Orleans, you'll find one of the biggest bashes in the bayou every year; right before spring starts.
It might not be a national holiday, but you'd never guess that given the Mardi Gras celebrations in New Orleans. They can't even keep it contained — if you visit the mountains of Colorado around that time, you'll find Mardi Gras beads strung up on trees!
North Carolina
North Carolina is a beautiful state. The scenery is amazing, and the barbecue would make your mouth water. So, that's all good, but when it comes to education, we really don't know what to say after looking at this picture.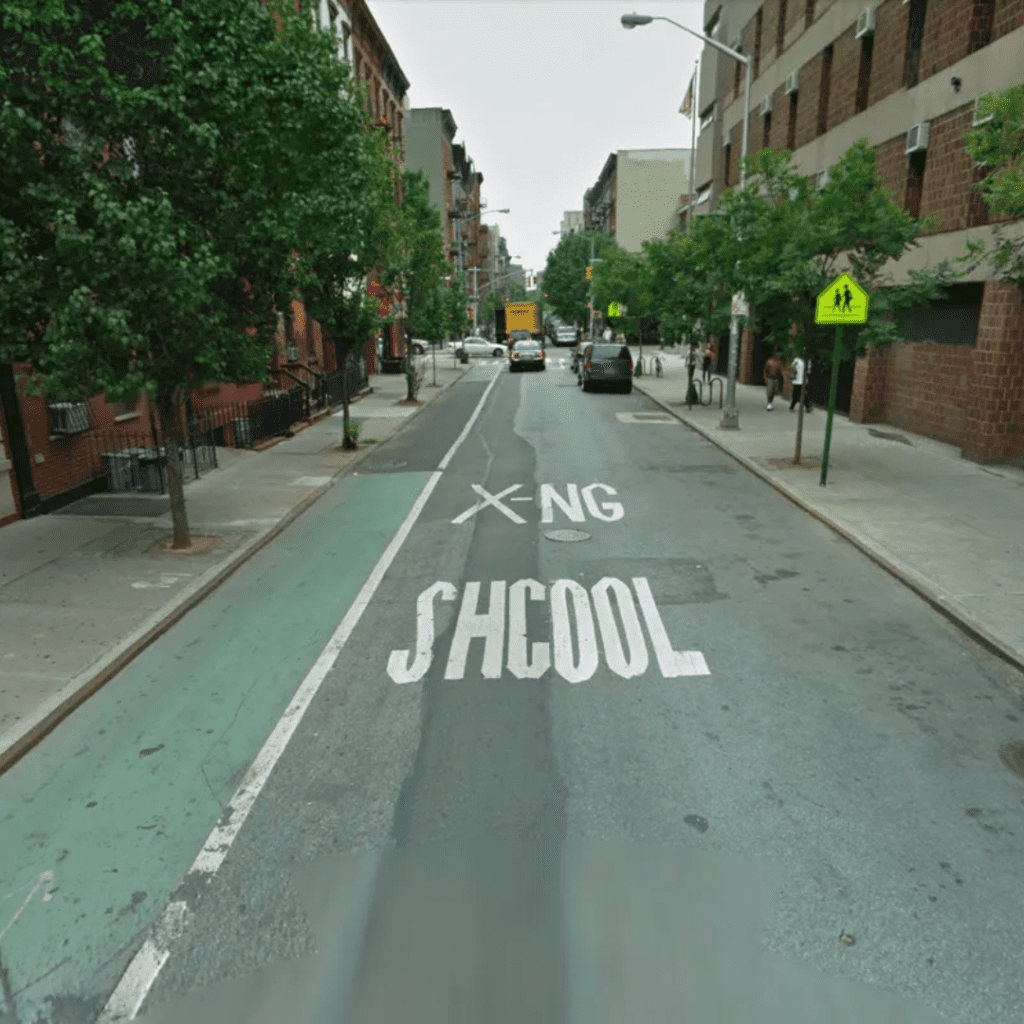 Out of the 50 states, North Carolina ranks 34th in quality of K-12 education. Considering that fact, it's not the biggest surprise when you see a road worker write "Shcool" instead of "School." But again, we all make mistakes, and we learn from them.
Hawaii
Many consider Hawaii to be the perfect vacation, wedding, or honeymoon spot. It's a tropical paradise that you can't find elsewhere. The archipelagic state is made up of eight beautiful islands that are home to unique flora, fauna, and most notably, several active volcanoes!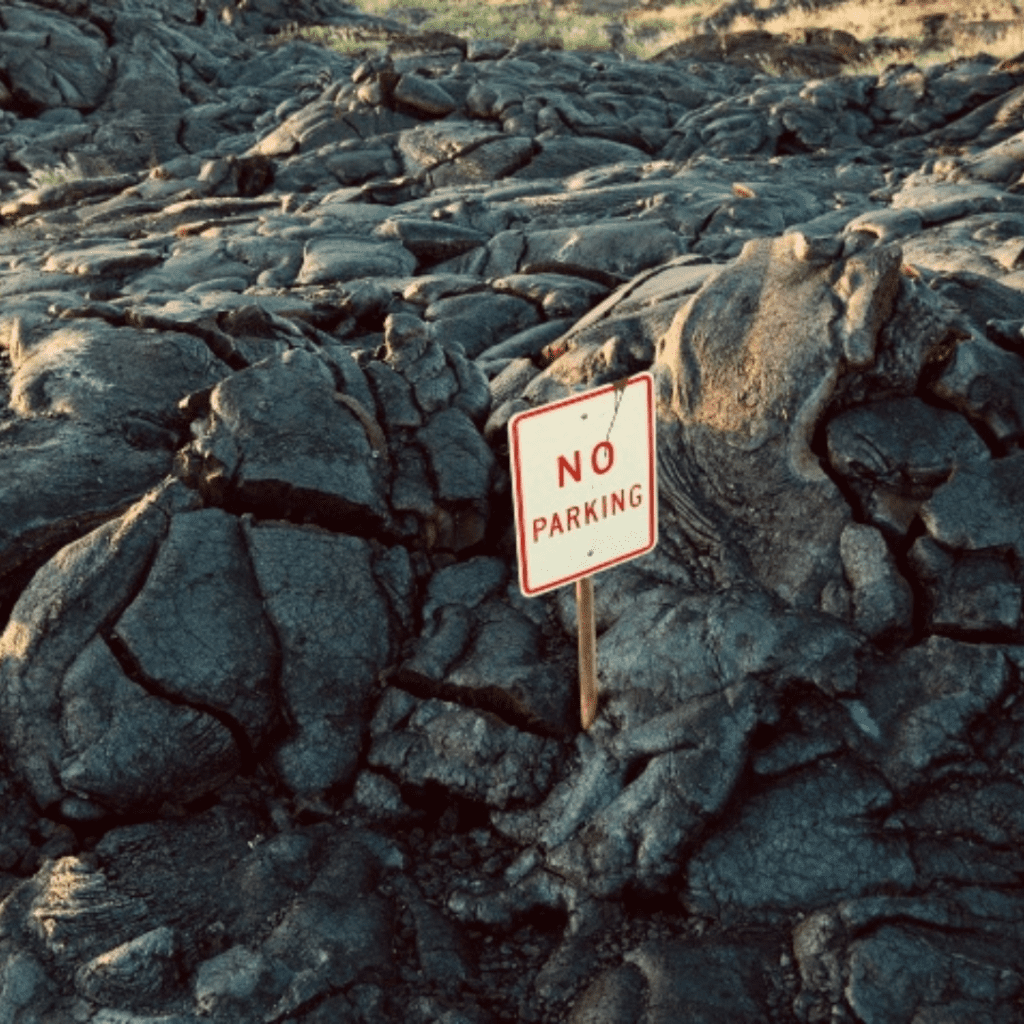 This photo brings up way too many questions. Was this sign really necessary? If so, that means that someone actually tried to park their vehicle on [cooled] lava. We can't tell if this is better or worse than signs warning tourists not to touch lava…
North Dakota
Most movies seem to take place in major cities like LA and New York City, leaving the middle states left in the dust like a forgotten middle child. But the Coen brothers' 1966 film Fargo gave the state some fame.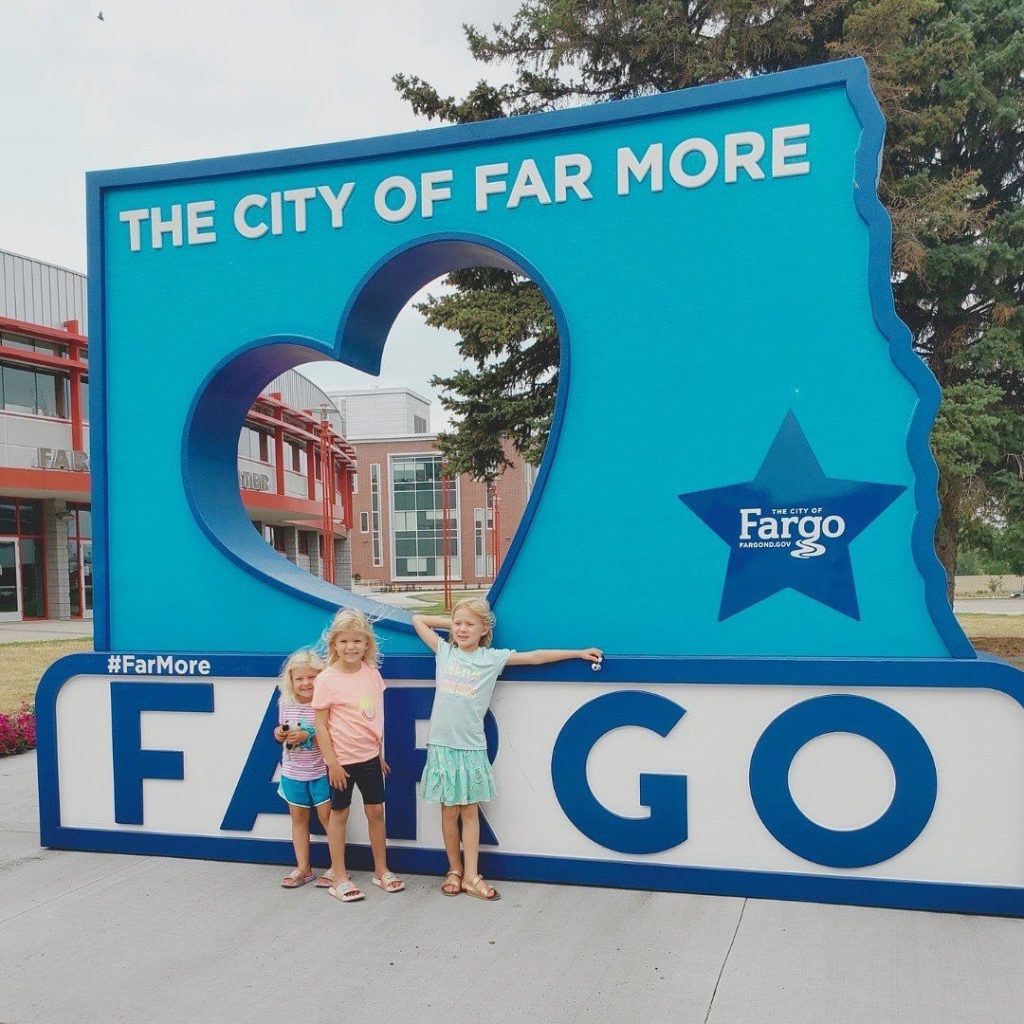 We bet they saw a peak in tourism after the film came out, and again after the TV series aired in 2014. Aside from being a movie setting, it is the 19th-largest state. You could fit the state of Rhode Island into North Dakota 46 times!
Pennsylvania
Pennsylvania is a huge state with not so many people…many of which are Amish. To be precise, there are about 75,000 Amish people here, which is around 23% of the total Amish population in the USA. You'll know you're in Amish country when road signs warn of horses and buggies.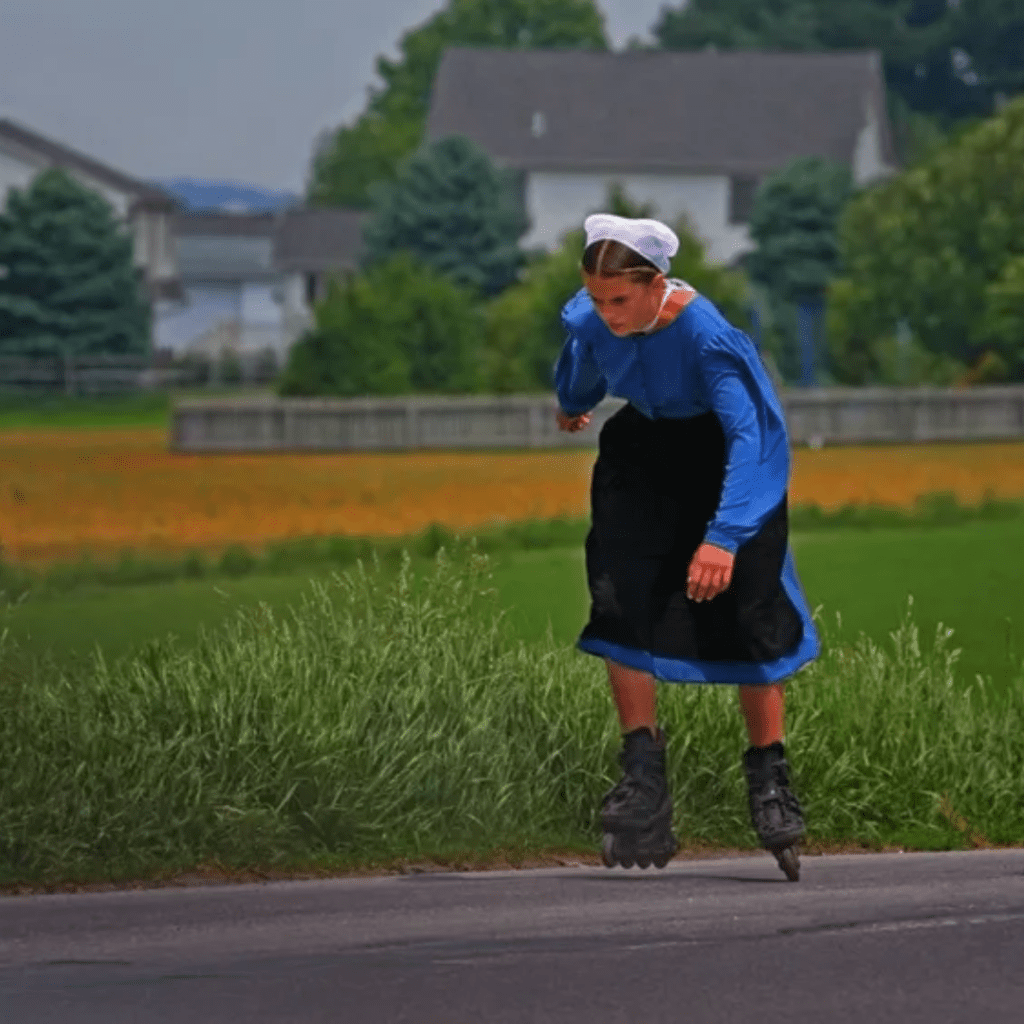 For those who do not know who the Amish are, they are a Pennsylvania-based Dutch immigrant group. It is a group of highly traditional people who live far away from technology. So, no cars, no phones. They're living off the land free from the stress of modern life.
Ohio
The people of Ohio are fun-loving. They like to keep things simple and American, and it would be very difficult for anything to hinder their jolly moods! Oh, there's one thing. They really don't like it when you can't tell the difference between Ohio and Iowa.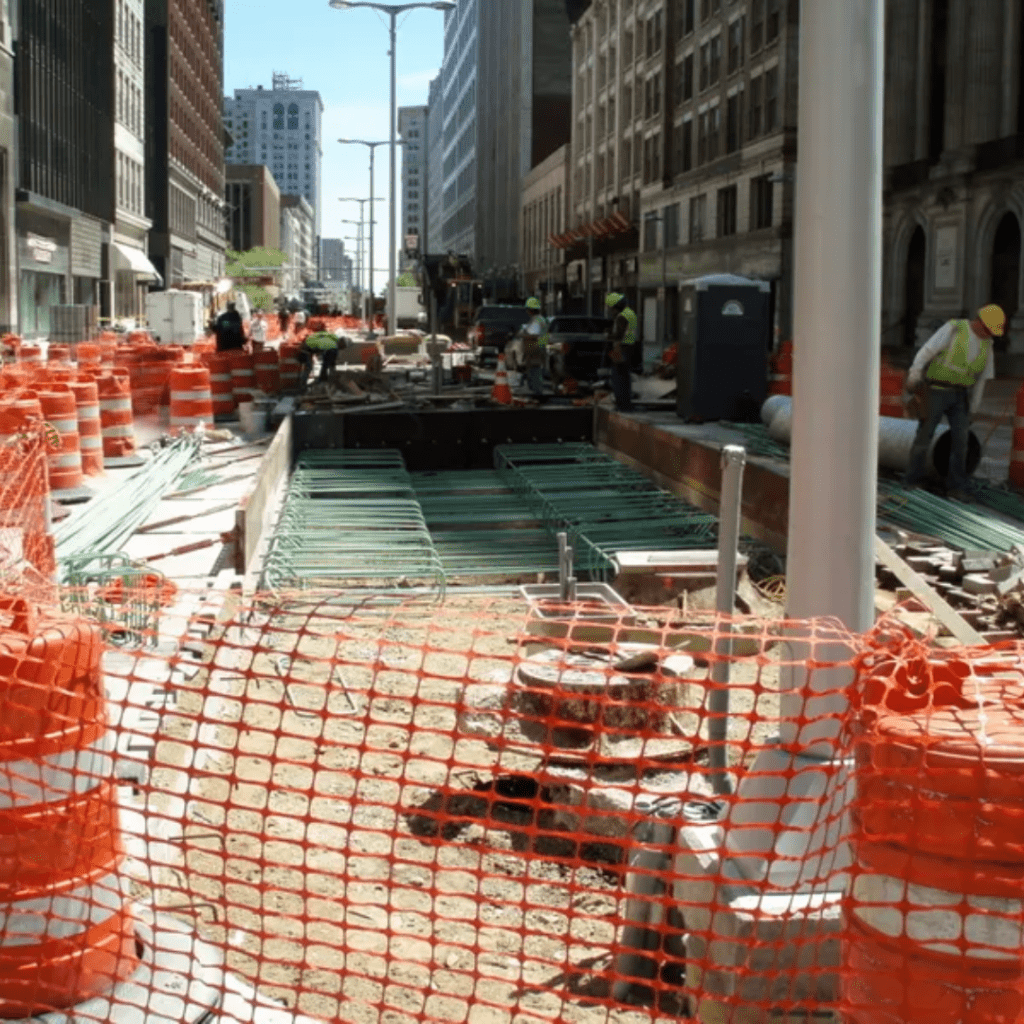 There are many more facts, including the cliche that it's always under construction. Ohio is known for its buckeye trees, which is why the state is also nicknamed The Buckeye State. So, you can call the people of Ohio as the Buckeyes or Ohioans!
Oklahoma
Sorry midwestern states, but rednecks, excessive alcohol consumption, and jerry-rigged devices are part of the cliche. This DIY bike fix encompasses all of those! While biking while drunk isn't as big of an offense as driving while drunk, we don't recommend it.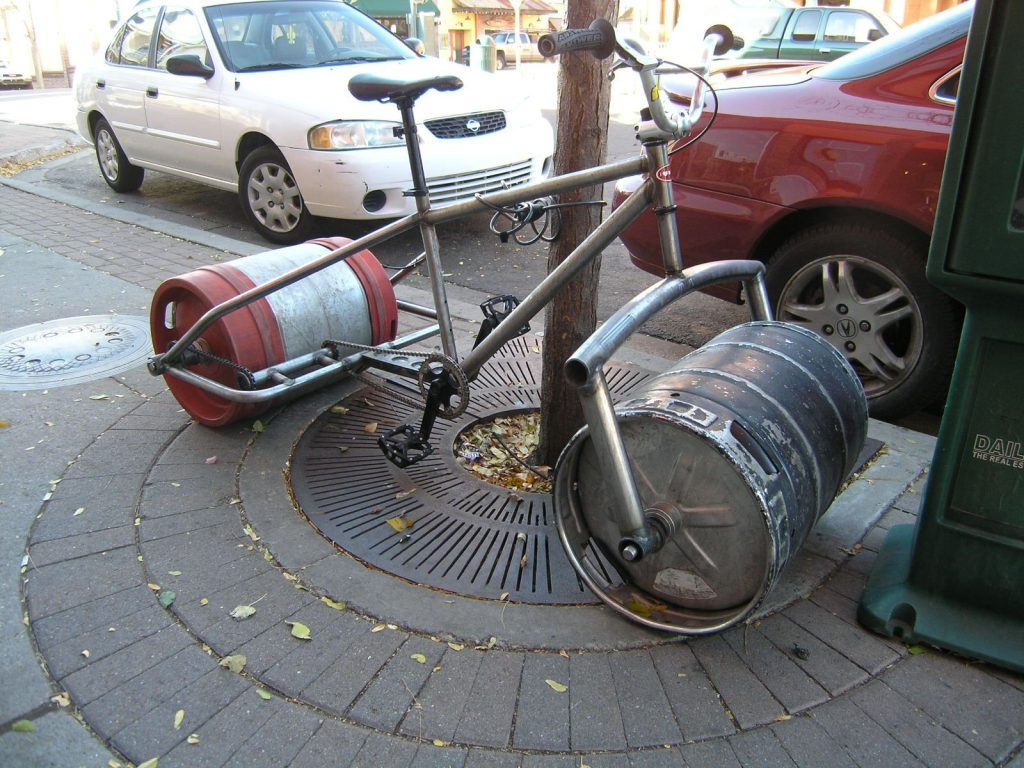 Seriously, though. We have to applaud the ingenuity and upcycling going on here. We'd love to see someone riding this. It's probably doable, given the owner bothered to lock up the bike to a pole. Maybe it's just parked while they shop for some more kegs?
Oregon
If you want to know where you'll find hipsters, it's Oregon. They're up to date with all the latest fads and fashion trends. The motto basically says, "Keep Portland Weird." That's the motto for Portland, Oregon, but it's not the official one.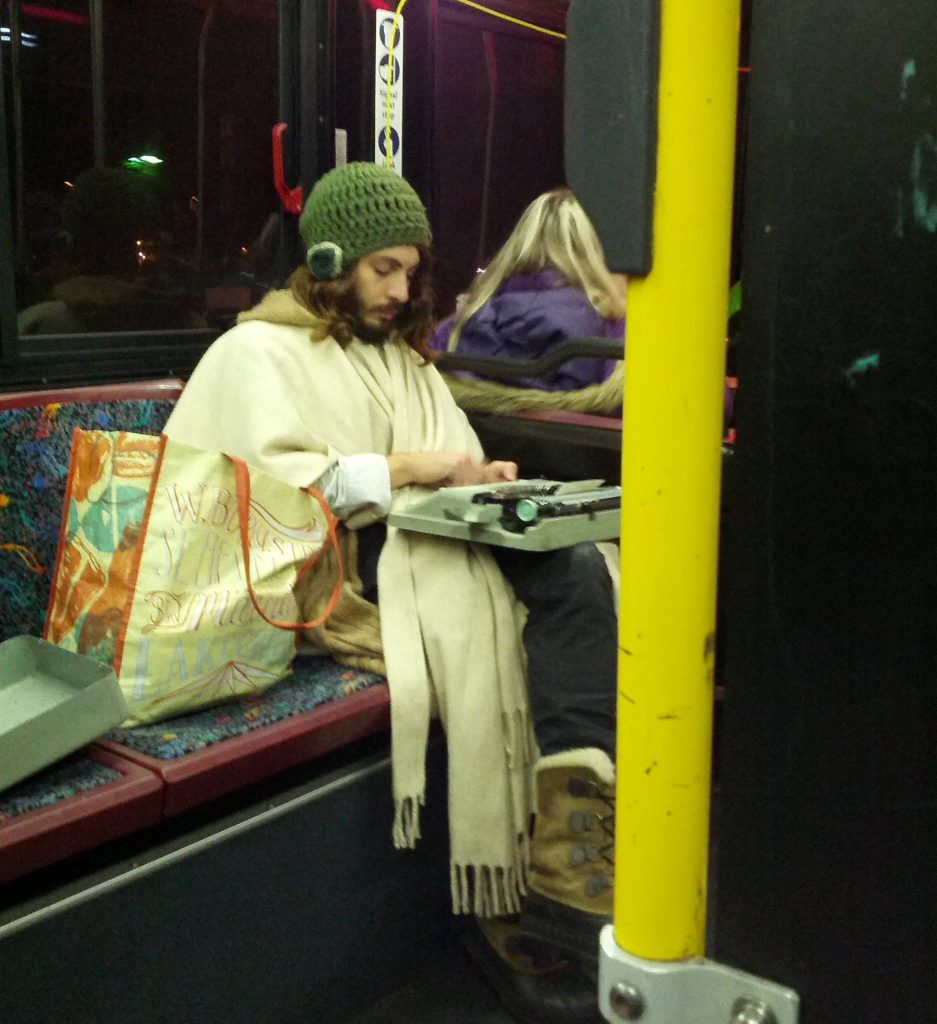 You can tell that the guy in the photo is a hipster, inside and out. Check out his attire. From the scarf to the typewriter and the beanie, we don't think there's a bigger hipster out there than this Portland resident.
Rhode Island
We're sure everybody with a subscription to a video-streaming platform must know Rhode Island because it's where Peter Griffin is from! The famous and long-running Fox show Family Guy is based in the fictional city of Quahog in Rhode Island.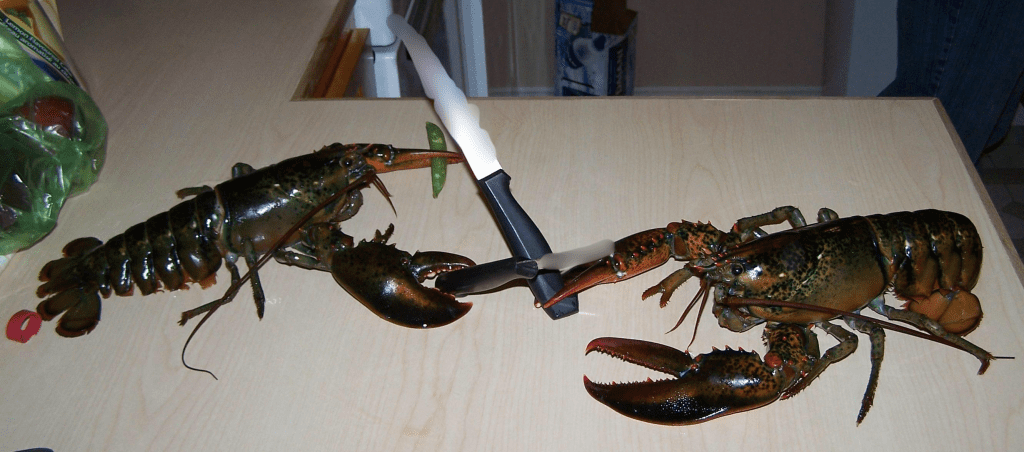 One of the things is that people believe that driving here is just terrible. So, they love the attention that pop culture brings them, the drivers are bad, and their accent is pretty different since it's a mix of Boston local and Italian-American.
South Carolina
The people of South Carolina love their tea. We missed a small detail there. They surely love their tea, but it's sweet tea. It's almost as if the drink runs through the veins of those people. Truth be told, it's an amazing summer beverage.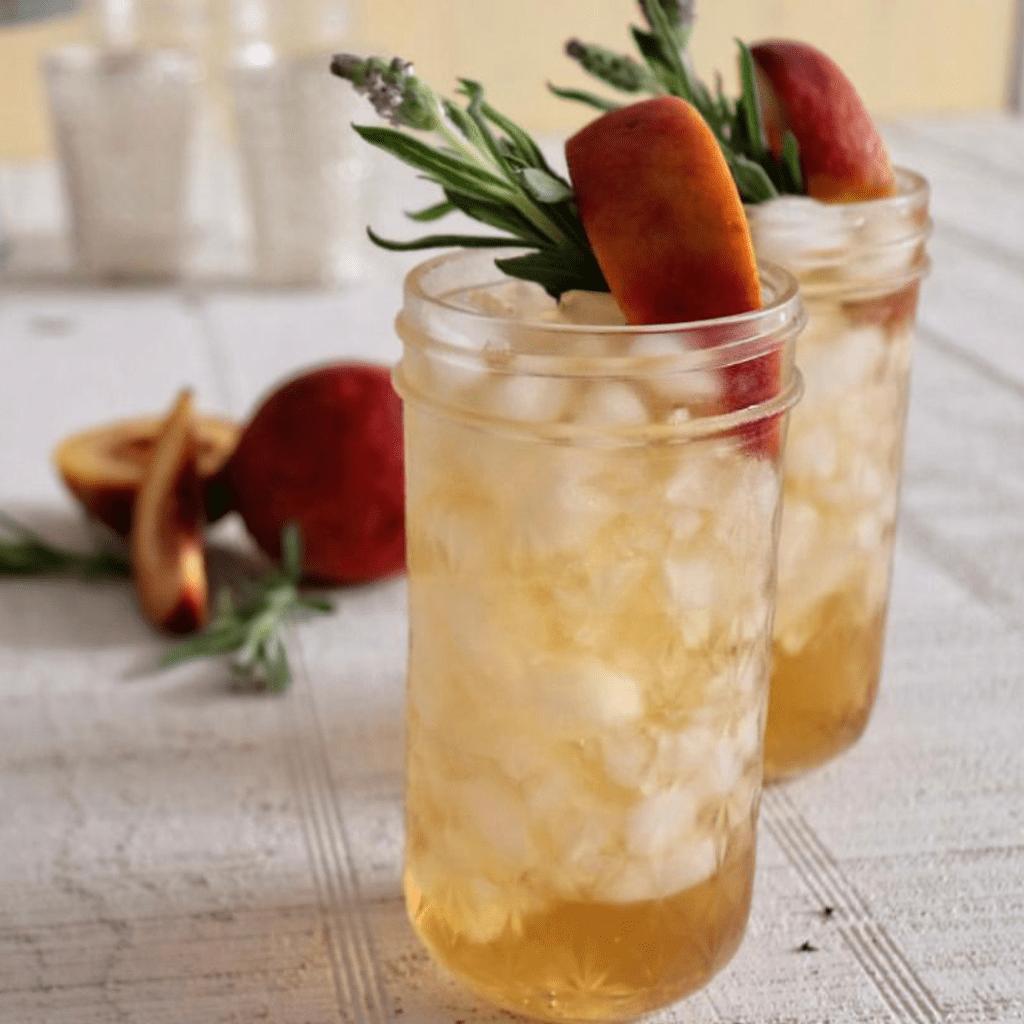 So yes, it's surely an amazing summer beverage, but for other times of the year? We're not so sure of that. But, it doesn't matter if we're sure about that or not, because regardless of anything, they drink that all year round.