The Story Behind Pennsylvania's Mini Statue Of Liberty
By Martin B March 14, 2023
---
The Susquehanna River in Dauphin Narrows is home to a little-known gem: a 25-foot tall replica of the Statue of Liberty. Interestingly, it is not a direct replica of the original statue but rather a replica of a plywood and venetian blind statue that was erected in 1986. The original statue was put up on the 100th anniversary of the grand statue's dedication. At the time, it was a mystery as to who put it up. It remained in place for six years before it was blown off its pedestal and destroyed.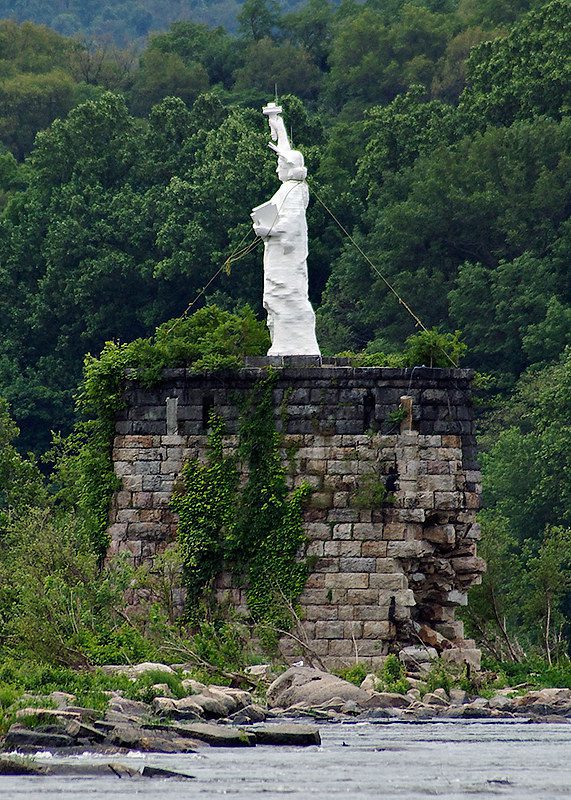 The people of Dauphin Township were fond of the statue and raised funds to replace it with a sturdier, metal replica. The statue you can find today was erected in 1997, and it still stands today, tethered to a railway piling in the middle of the river. It took a helicopter to put it in place and secure it.
It wasn't until 2011 that the man responsible for the prank, Gene Stilp, came forward and admitted to orchestrating the making of the statue and helping to erect it. He took decades to own up to the prank because Gene, as a lawyer, knew how long to wait in order for the statue of limitations to pass.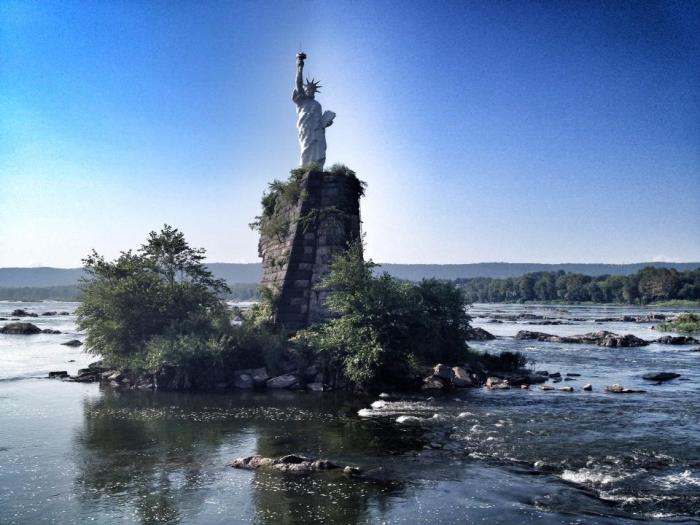 In conclusion, the Mini Statue of Liberty in Harrisburg, Pennsylvania, is a unique and interesting attraction that tells the story of a patriotic prank that turned into a beloved monument. Despite its humble beginnings as a plywood and venetian blind replica, it has become a symbol of patriotism, perserverence, and the importance of having a good sense of humor.