Three Creative And Hilarious Bathroom Signs
By Ruby M
---
Back in the day, there was a sign for the women's bathroom, and a sign for men's — and the look of them was fairly simple. Usually, the men's bathroom has a stick figure on the front, and so does the women's — but that stick figure is usually wearing a triangle (sorry, we mean a skirt). Nowadays, the world sees things very differently, including how to label the bathrooms.
Long gone are the staple, "men's" and "women's" in blue and pink. Today, toilet signs can be a work of art. From garments to innuendos to peeping Toms, there is no shortage of clever bathroom signs. Check out a few of our favorites.
1. Pizza
One of the prime locations to spot an artistic and creative way of expressing "needing the toilet" on bathroom signs are restaurants. A pizza house in Austin, Texas, USA, used pizza slices to indicate which restroom a person should use — and we think this is fantastic!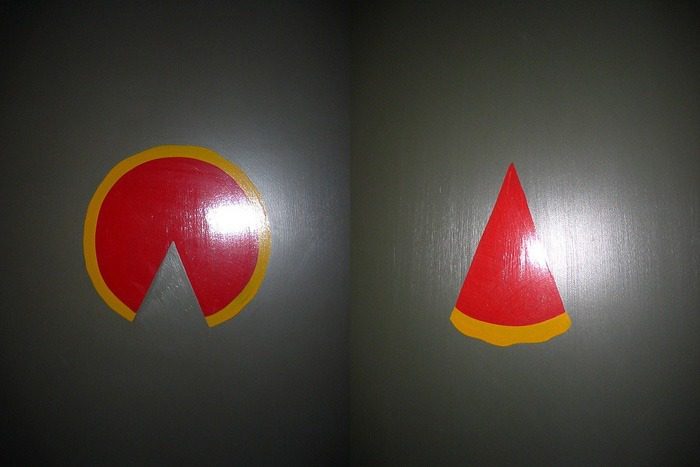 2. Undies
Some more hilarious and creative ways to express the gender of each bathroom is to use some undies — like in these pictures below. We just can't help but hope that the undies are clean.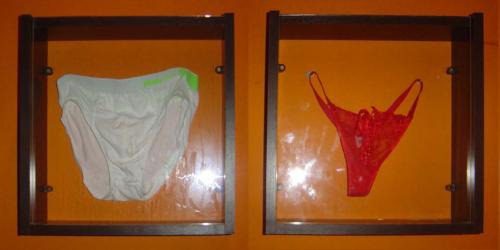 3. Reimagined sticks
Re-imagining the classic stick figures is also a popular option, and we are loving the way they have gotten rid of the boring triangle (sorry, skirt) and instead used other ways to detail the female vs. male stick person.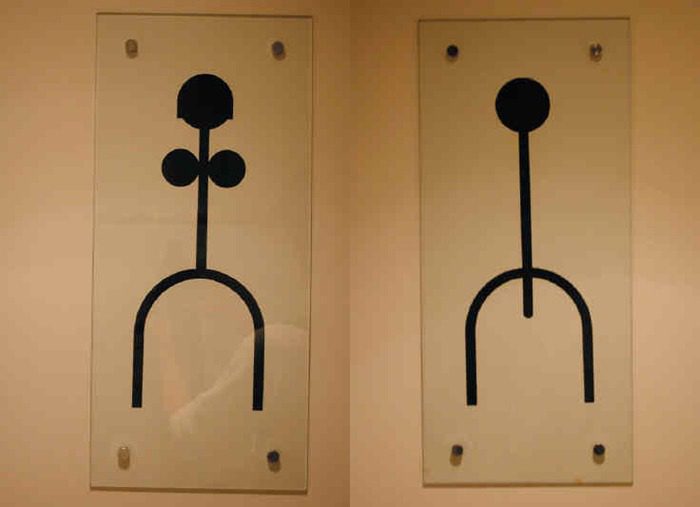 Without context, it could be mistaken for abstract art. Perhaps this should be the bathroom sign at MOMA in New York.