You Can Now Have A Mermaid Wedding
By Ruby M March 22, 2022
---
When she was a little girl, and her parents told her that she could be anything when she grew up, she took it literally and became a mermaid, and she's showing girls everywhere that dreams (as unrealistic as they may be) really do come true if you just believe hard enough!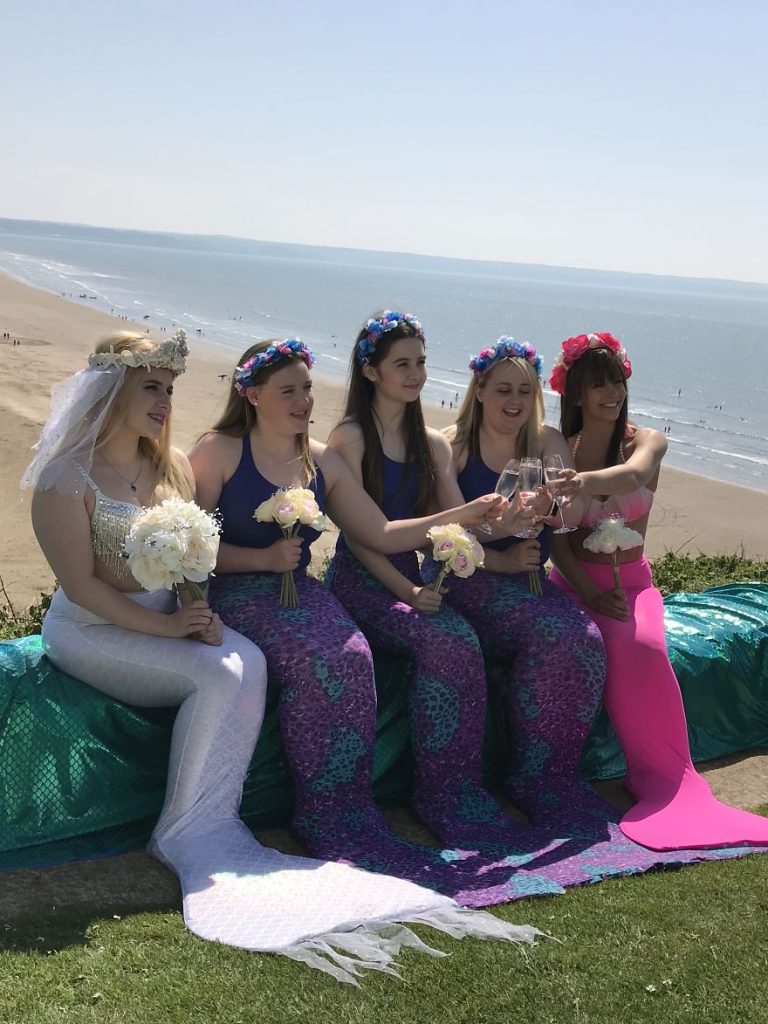 Some girls want to be a famous actress/model/singer – or all three – and some girls prefer the simpler things in life, dreaming of becoming a popular children's novelist or maybe even a doctor. Some girls want to be something magical, like a fairy princess or Barbie or, in this case, just like Ariel.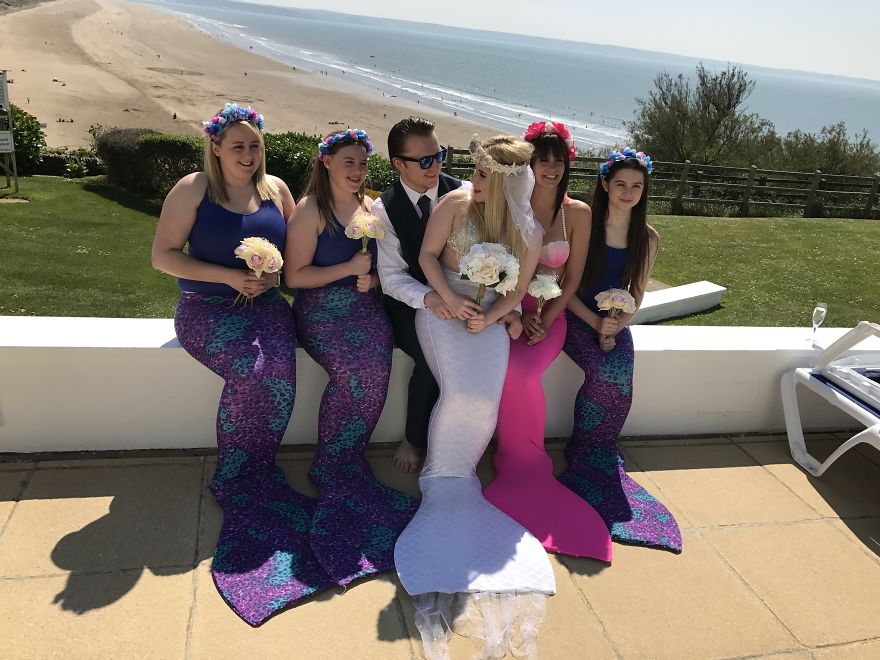 Mermaids UK offers little girls – we mean brides – a whole mermaid experience with bridal and bridesmaid mermaid tails, crowns, a photoshoot, and an entire in-water experience for the bridal party and groomsmen. Want to keep the monster-in-law at bay? Just opt for the Ursula package, and Mermaids UK will throw in a complimentary staff member dressed up as Sabastian who will keep your darling mother-in-law distracted from trying to steal the day with gossip about everything going wrong the kitchen.
What more interesting way to begin your life together than to say your vows as man and fish? The groom doesn't seem impressed at all at the fact that he had to wear a tail and pose on the beach with his newlywed wife on his wedding day, but sometimes love is about compromise – just like this wedding day.